The Lord Chief Justice recently claimed that arbitration's restrictions on rights of appeal are robbing us of the opportunity to nurture our common law. But who will shed a tear?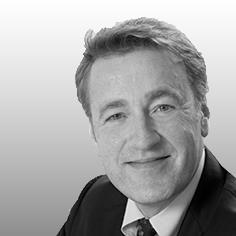 The recent BAILII lecture by the Lord Chief Justice, Lord Thomas, caused quite a stir. In essence, he lamented the way in which the development of English common law was being hindered by the use of arbitration, caused by restrictions on rights of appeal from arbitration awards under the Arbitration Act 1996. If fewer arbitration cases find their way into the courts and through to judgment, there are fewer precedents. Bearing in mind that arbitration is the favoured method of dispute resolution in many business sectors, the emasculation of the common law is concerning if there are only a limited number of cases providing valuable guidance on the legal framework within which a community operates.
One of Lord Thomas' solutions is to introduce a more flexible test for permission to appeal, particularly for legal questions of public importance.
He also thought that parties might be encouraged to make use of powers to refer points of law to the courts. In parallel, he suggested that improvements might be made to the litigation process which would make it more attractive for the parties to use the courts for resolving their disputes in preference to arbitration.
Predictably, these views have met with fierce resistance. Lord Saville, who chaired the committee that prepared the bill which became the 1996 Arbitration Act, believes that any increase in judicial interference with the arbitral process will only diminish London's importance as an arbitration hub. In addition, he poses the valid question: why should parties who have consciously chosen arbitration as the means to resolve their disputes be required to finance the development of English commercial law?
Construction lawyers are unlikely to shed a tear at the predicament which has prompted Lord Thomas' comments. They will remember the controversy which surrounded the imposition of the statutory adjudication regime and Ian Duncan Wallace's scathing attacks on the legislation. That is history now, and for many years the specialist construction law reports have been filled with cases dealing with the enforcement of adjudicators' decisions and the scope of their jurisdiction. They are all very interesting in their own way, but key cases dealing with important points of construction law are few and far between. The fact that decisions of the Scottish courts are now considered with such interest perhaps reflects the extent of the change which has taken place.
It is hard to escape a sense that parties are led to believe that they have somehow failed if they find themselves in court
Of course, adjudication differs from arbitration in the sense that the latter is a truly voluntary process. By contrast, the right of any party to a construction contract to adjudicate is compulsory. However, if both parties want a court to decide the outcome of their dispute, there is nothing to prevent them from ignoring either of the arbitration or adjudication options. In this light, a valid question might be why parties often still decide to turn away from the courts? Confidentiality, enforceability and speed are factors often identified in favour of arbitration or adjudication, but there must be other reasons, and that brings us back to Lord Thomas' stated desire to make litigation more attractive.
Why is litigation not as attractive as it might be? There are many issues which could be debated in answering this question, but it is hard to escape an overarching sense that parties are led to believe that they have somehow failed if they find themselves in court. That is a sentiment which has been encouraged by the zealous promotion of ADR, particularly mediation, which is often the natural landing-point after a protracted pre-action protocol process. Add to that an exacting timetable, sanctions if you miss deadlines, cost-budgeting, the hikes in court fees, and any prospective litigant may naturally feel that court is a decidedly poor choice.
There is another reason why Lord Thomas is unlikely to stem the tide. He is confronting the interests of the private sector which has benefitted substantially from the privatisation of justice. It is very easy to find staunch supporters of arbitration, adjudication and ADR who promote the virtues of each of these processes. Many of them are genuine ambassadors whose passion is to be commended. However, it is indisputable that each is a business which provides remuneration for those who are engaged in it. The courts are in a completely different position. Who is going to promote the virtues of litigation in the same way? It will take more than one speech about the threat to the common law to achieve that.
And yet, although perhaps not shedding a tear, it is impossible not to feel a lingering concern over the issues raised by the Lord Chief Justice. As much as London needs to be a thriving arbitration centre, English law needs to continue to develop. Oh well, as Joni Mitchell said "… you don't know what you've got 'til it's gone".
Michael Regan is head of the construction and engineering group at Mayer Brown in London