Test of the economic viability of land proposed in Sir John Harman's review of local housing sparks concern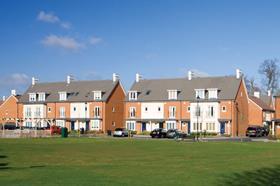 A row has broken out over guidance published last week designed to make councils take into account the economic viability of land they allocate for new homes.
The planning guidance, published by the Local Housing Delivery Steering Group following a review by Sir John Harman, advises councils how to test the viability of sites, as required in the government's National Planning Policy Framework.
This is supposed to be in order to ensure that it is actually possible to develop on the land allocated for housing in councils' local plans .
However, a row has broken out over how the guidance assesses the likely price at which land-owners will sell sites to developers.
The guidance says this should be calculated on the basis of what it is worth under its existing use plus a small premium. But apponents say that land is unlikely to come forward for development unless landowners can sell it at the market value it commands as a housing site.
Speaking at the launch of the guidance, Charles Solomon, a development consultant at the Valuation Office Agency, said: "This issue is the elephant in the room. This [way of doing the calculation] is faulty; it just has to have regard to market value."
The issue is vital because if the system designed to assess viability assumes that developers pay much less for sites than they do in reality, it will assume sites are viable which cannot in reality be built on.
The guidance emerged from a compromise between the Local Government Association and the Homes Builders' Federation,
Building understands that earlier drafts of the review had included much more commercial basis for valuation, but that the LGA had refused to agree it.
Sir John Harman defended the fact the guidance was based on existing use value, saying the system was not set up to rate individual sites, but was supposed to provide a means of calculating viability across a whole council area.
He added that the guidance allowed account to be taken of market value in specific circumstances. "This is the one issue we returned to again and again. We almost said we will not say anything about this at all because it was so hard to agree," he said.
HBF executive chair Stewart Baseley, who negotiated the compromise, admitted the HBF had "desperately grappled" to find a simple solution.
Roger Humber, strategic policy adviser for the House Builders' Association, said: "This guidance will not give inspectors the teeth they need to intervene and it leaves far too much flexibility to local authorities.
"Despite a far wider range of inputs from other bodies and individuals which was largely discarded, this advice is a massive lost opportunity to change local authority behaviours, for which industry leaders must bear principal responsibility."
Local Housing Delivery Group
The group, led by former environment Agency chairman Sir John Harman, published a methodology to allow local councils to judge the viability of land allocated to housing in their local plans.
This is vital, because the new National Planning Policy Framework says that councils have to provide a five-year supply of "viable" land for housing development.
The Viability Testing Local Plans document outlines a five-step process for councils to follow to ensure this is done properly.
Developers are able to challenge the "soundness" of local plans if, in the wording of the NPPF, a plan is "subject to such a scale of obligations and policy burdens that their ability to be developed viably is threatened."
In addition Harman's group has published a "Review of Local Standards for the Delivery of New Homes". This review examined whether it is possible to simplify the overlapping policy burdens placed on new developments, such as the Code for Sustainable Homes, Lifetime Homes, and the so-called "Merton rule" requiring on-site renewable technologies.
The report recommended setting up an industry group including the bodies owning the various standards, to take charge of rationalising standards and moving the most vital parts into building regulations.