In 2010, Keltbray, the company Brendan Kerr had bought and built into the UK's biggest demolition contractor, was in a very tough place. Now it's poised for its busiest year ever. So what went right and what's Kerr got up his sleeve next? Joey Gardiner reports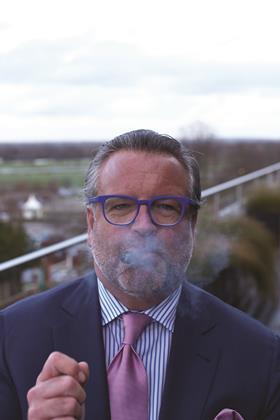 There aren't many people who reach the required level of financial security to own a racehorse, let alone one good enough to be named best winning two-year-old in 2011. But even fewer can afford to make this investment while confessing, "it's not something I'm big into."
Brendan Kerr, sole owner and group chief executive of demolition and groundworks specialist Keltbray, is one such person. "Some of the Irish contractors are big into horses: after the wife and the business, it's the horse. But with me it's quite far down the pecking order."
Yes, it's fair to say that, for a boy who left his Belfast school at 15 to undertake a carpentry apprenticeship, he hasn't done badly for himself. Now, 33 years later, he has achieved not only personal wealth through the purchase and transformation of Keltbray, but also the professionalisation of a part of the industry that was always looked on as rough and ready and a bit of an old boys club.
Of course, Keltbray wasn't immune to the recession; its revenue fell in two years by over a third to just £87m in 2010 and profits were wiped out. Through cut-price purchases, it diversified away from its core commercial demolition and groundworks business into the rail, nuclear and waste sectors, the result being that, with the market turning, 2013 will be its biggest year ever.
But the resurgence of Keltbray's core business raises questions over whether the firm will continue to focus on its new markets. And with a decade having passed since Kerr took sole ownership of the firm, how much longer does he plan to stay in day-to-day control?
Big ambitions
Sitting in his office in Esher, Surrey, Kerr looks relaxed and confident. The regular pauses in the interview as he takes calls leave no doubt that he is still very much running the show. His desk, looking out over Sandown Park racecourse, is surrounded by racing regalia and three small humidors for his Cuban cigars (he has also just built a walk-in version at his Wimbledon home). Rather than horses, he says, it is the cigars that are his big passion. And while he does have a balcony to smoke on, it's fair to say the provisions of the 2007 workplace smoking ban seem to have largely passed him by. How much has he spent on them? "I couldn't say that," he laughs. "No, no. Let's leave that."
In 1986, aged 20, Kerr moved from Northern Ireland for the relative stability of the English economy, to become a contracts manager at the firm that is now his biggest rival, demolition contractor McGee. "In Northern Ireland there was boom and bust in a week, never mind a few years," he smiles. "What was up in the air on Monday could be down on the floor on Tuesday."
He clearly learned an enormous amount at McGee, but he was already in pursuit of greater things, moving away from a firm where many senior roles were filled by family members.
Keltbray, which turned over single-digit millions at the time, was attractive for the simple fact that none of its four middle-aged owners had children they wanted to pass the business on to. In other words, at 23 he was already thinking about how he could own the firm. "You have to remember that when I was 18 in Belfast I already had 45 men working for me. I've always done that."
You have to remember that when I was 18 in Belfast I already had 45 men working for me. I've always done that
If Kerr has a natural ambition, it's not hard to see why he's particularly confident at the moment. He says Keltbray's core market started picking up in the second half of last year, to the extent that he already has 50-60% of his work booked for 2014, twice as much as he would normally expect, along with a fair chunk for 2015.
Although accounts have yet to be published for the year to October 2013, the expected £140m turnover will represent a leap of 11% on 2012, with operating profit set to remain steady at about £3m. He says 2014 will see another jump in turnover, to about £160m, and most importantly he expects margins to return to something like their normal 5-7% within the next 12-18 months.
Keltbray was one of a number of firms that cut staff in the recession - around 90 were made redundant in 2009 - and also cut wages, slicing 10% off salaries. The recovery last year allowed Kerr to reinstate that 10% at the start of 2013, and to add a further 3% for most staff in October.
The company has always boasted the type of blue-chip clients that would be among the first to react to any market upturn - developers such as Land Securities, British Land and Great Portland Estates, and contractors such as Mace and Sir Robert McAlpine, which has clearly helped it. "What we're looking at is a strong order book based on some of the projects that were mothballed now getting the go-ahead."
Of course a recovering market presents its own problems. Kerr says he is already seeing rises in the prices of labour, plant and materials including timber, rebar and concrete. It's these rises that can kill already weakened firms on » » the way out of a recession as they struggle to deliver on fixed-price contracts signed in a very different environment. But Kerr maintains Keltbray will largely escape from this threat because of the relative brevity of its contracts - the company is typically on site for between six and 10 months. "It's very different from a main contractor who might be on site for three years - we're in and out much quicker. 2011 and 2012 was when we were winning work at very competitive prices which involved very low margins. But this highly competitive work is now coming to an end."
'It was scary'
The situation is a far cry from a few short years ago, when orders for the kind of commercial and office projects Keltbray had always specialised in collapsed almost overnight following the credit crunch. "It'd be fair to say that as a combination of us making acquisitions, and a slowing down in our core business, there were some times that were bloody tight and difficult. Scary. There were a few moments when you said, 'Jesus Christ, this doesn't look very good.'"
Kerr personally injected cash to support the business - he won't say how much - and he says it was this, alongside the "very strong management team" and a loyal banker, that kept Keltbray going in the dark times.
There were some times that were bloody tight and difficult. Scary. There were a few moments when you said, 'Jesus Christ, this doesn't look very good'
But it was also saved by the fact it was already embarking upon a diversification strategy when the crunch hit. A strategic review in 2006/07 had highlighted Keltbray's exposure to the commercial market, prompting a plan to create a £250m-turnover business across a variety of sectors. While the turnover aspiration quickly became unrealistic in the downturn, in some ways the recession actually helped the implementation of this strategy, allowing the company to pick up asbestos remediation firm Pectel and rail contractor Gamble relatively cheaply.
Kerr says there is no intention to change direction now the market has turned. "We decided very definitely we didn't want to create some mega company that was going to be difficult to control and manage; we decided to go for a business that would spread between the core business and the new markets - without increasing the management team overhead. That is still the plan."
But with a much broader business, is there a danger of losing focus on the activity that has made Keltbray's reputation? "The core business is very much the boiler house, or the heart and soul of the group. Our eye is always and always will be focused strongly on our core business because without it we wouldn't be where we are today."
The rain maker
Kerr says it is the range of Keltbray's core services - going beyond demolition to piling, groundworks and substructure construction - that has won it clients, with the extended time on site giving them more time to hone designs before having to engage a main contractor. But clearly some part of Keltbray's success is down to Kerr's charisma - a card he has played as hard as he can, with years of entertaining "every night".
Brian Teale, a board member at Future Designs, says: "He is very gregarious, and very charming, very good at networking and putting people together. He has friends in significant places."
This socialising, Kerr says, includes beers with the machine drivers on a Friday evening as well as dinners with bankers, company directors and politicians. Kerr says: "I'm proud to say my social network is second to none. It's based on personality and getting on with people."
But he's also adamant that the company's performance is not forgotten. "You can have a personal relationship with an MD, and take him out for lunch once a month, but if you don't actually go and do a job for him and over-perform, it wouldn't last five minutes."
As a carpenter running what is now effectively a complex engineering business, Kerr says he has also made it his business to employ "the right people", such as his respected operational lieutenant John Price, who joined from Costain, and non-executive director Tony Douglas, formerly of BAA and Laing O'Rourke. A quarter of pre-tax profits are shared with his management team each year to incentivise performance, and he says the business is run with openness.
His claim to have helped professionalise the demolition sector through running Keltbray like a small PLC has some validity; but the truth is no PLC would be happy with so much power concentrated in one person's hands. "Look, I'm the rain maker. But I wouldn't be so stupid to employ a professional board of directors to help me run the business, and subsequently ignore their input. We're not a hire and fire outfit.
So with a trusted management team, and no financial need to be a chief executive (his ownership of the business makes Kerr worth at least £50m), does he plan to stay in direct control? "I want to be at the helm for another 15 years at least."
And furthermore: "There's nothing on the cards for a trade sale or a flotation or anything. We want to stay a friendly, family, personally run business with direct and strong contacts with our client base."
An hour spent with the man from Belfast is certainly enough to persuade you that Keltbray will be the better for him sticking around.
Keltbray - how it has expanded
2008 Acquires specialist asbestos remediation company, Pectel
2009 Keltbray Piling is established
2009 Acquires specialist track maintenance and renewal company Gamble Rail
2010 Acquires overhead line and track solutions specialist Aspire Rail Consultants
2010 Establishes waste remediation division Environmental Materials Management
2010 Acquires Golf Environmental
2013 Sets up Keltbray Remediation
How Kerr took control
Brendan Kerr first gained a stake in Keltbray in 1993 after he threatened to leave in order to set up his own company, gaining a fifth of the business for just £35,000 and the job of development director. That stake today would be worth in the region of £10m. He then set about purchasing the stakes of the four owners, buying out the first in 1995 for £500,000 and the second in 1996 for £600,000. With the business expanding quickly he had to pay more for the rest, buying a further 20% in 1999 for £1.2m and the final owner's stake in 2003 for £5m - a total purchase price of just over £7m. At that point he was named group chief executive and sole shareholder. The business is now thought to be worth £50m.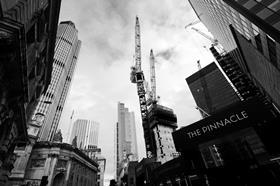 This article was published in print with the headline "Toil and rubble".