But firms raise doubts over willingness to invest in Green Deal Finance Company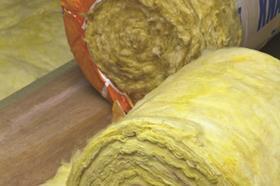 The company set up to provide finance for the Green Deal could attempt to raise up to £25m in finance from its members in a bid to kick start the government's flagship energy efficiency programme.
Speaking to Building, Paul Davies, partner at accountant PricewaterhouseCoopers, which is leading the development of the Green Deal Finance Company (GDFC), said the company may need to raise up to £25m in private finance for the GDFC.
The GDFC was set up as an aggregator, allowing firms to leverage the power of the bond market to get loans at a lower interest rate. The company's members include Green Deal providers, energy companies, local authorities and product manufacturers.
In order for the scheme to work it needs seed funding from the government's Green Investment Bank and for private investors to take a higher proportion of risk on its loans, which has not been forthcoming.
But Davies said he was not concerned about the absence of seed funding at this stage, because there were many possible sources of finance, including GDFC members.
He said the company may need up to £25m from private finance to match government grant funding. But he said he could not yet be sure what was necessary to ensure the company remained a private firm and did not fall foul of European State Aid rules by taking too high a proportion of government investment.
GDFC member firms raised doubts over the GDFC's plans to raise equity from them.
A senior figure at a firm that is part of the GDFC, who did not wish to be named, said it would be hard for member companies to invest directly. "You have to bear in mind we are already investing heavily in putting together the Green Deal offer," he added.
Members of the GDFC said a lot of details were yet to be confirmed and that until the Green Investment Bank approved the GDFC's business plan, it would be unwise to commit financial backing.
Another member said: "I think it's a brave investor that goes in before the Green Investment Bank."
Regulations allowing the establishment of Green Deal finance plans come into effect from 28 January 2013.
There remains doubt over whether the GDFC will be ready to lend at that time after member firms stopped work for two months because of a lack of government assistance with start-up costs.
The government approved a £7m loan earlier this month to support the GDFC's development.
For more on the future of the Green Deal click here