Building takes a look at four of the highlights of Donald Trump's career in property development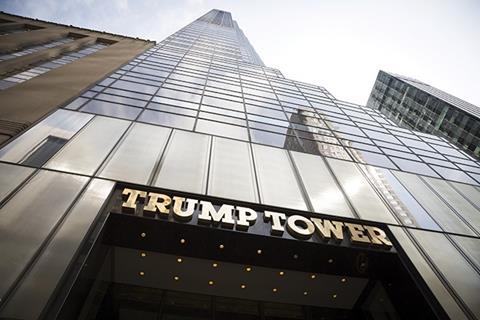 Trump Tower, Manhattan
Trump Tower was completed in 1983 next door to the Tiffany's jewel store in New York's Manhattan. The 58-storey mixed-use skyscraper, pictured, was designed by Der Scutt of Swanke Hayden & Connell. Levels 30 and above consist of condominiums with the penthouse occupied by Trump himself, who uses the tower as his primary residence. The lower levels are mainly offices, with the occupants including Trump's own company. A studio in the building was also the location for filming Trump's US version of The Apprentice, which aired from 2004 to 2010.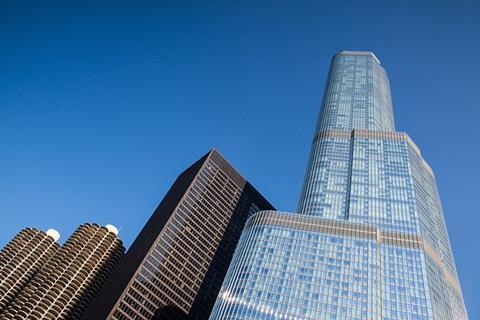 Trump Tower Chicago
Designed by Skidmore, Owings and Merrill and built by Bovis Lend Lease, the 98-story structure, Trump Tower Chicago was completed in 2009. When Trump began work on the project he had boasted it would be the tallest in the US but scaled back this ambition for the project following the 9/11 terrorist attack on New York's World Trade Centre. The 98-storey, 415m-tall structure consists largely of apartments and hotel space.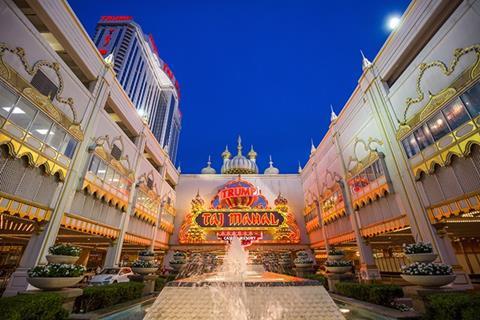 Trump Taj Mahal, New Jersey
Trump Taj Mahal is one of a number of casino complexes built by Trump in Atlantic City, New Jersey. At the time of its opening in 1990, the $1.1bn (£848m at current conversion rates) construction cost made it the world's most expensive casino complex. The Taj Mahal, one of three Atlantic City casinos that belonged to Trump Entertainment Resorts, filed for bankrupty in 1991 as part of a restructuring of its debts.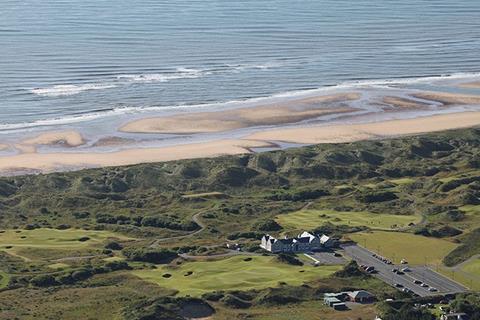 Menie estate golf course, Scotland
Trump bought the Menie Estate, near Aberdeen, in 2007. The masterplan for the site says that it will include 500 new luxury homes and a five-star hotel when complete. So far however, activity has been limited to the construction of an 18-hole golf course and the conversion of the Menie estate's manor house into a boutique hotel. Trump claimed in 2012 that he had halted work on the project due to concerns that plans for a windfarm off shore from the estate would spoil potential visitors' views.