Dave Sheridan tells Building about parmos, the Sydney Opera House, and Middlesbrough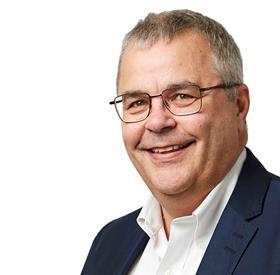 What has been your biggest career challenge to date?
Ensuring that the Ilke factory is fully operational and continuing to grow its capacity to deliver high-quality manufactured homes.
If you could change one thing about the industry, what would it be?
Perception. Too many people think construction is easy, that it is a low-skilled job, but all the people I've worked with and the vast majority of the industry are highly-skilled, impressive and passionate.
What is the most helpful advice you have been given?
"Measure twice, cut once". Someone said it to me on my first day of work and I've never forgotten it
Why did you choose construction as a career?
I always knew I wanted to get out and do things and that I would never be suited to an office-bound job. Construction is multidisciplinary and it gave me the opportunity to get stuck in, get my hands dirty and grow into a career that suited my skillset.
What have you worked on that you're most proud of?
Securing the deal between Ilke Homes and Places for People in May was a massive milestone, not only in my life but in the construction industry as a whole, as it continues to adapt, evolve and modernise. To be a significant driver of that change fills me with immense pride.
What piece of advice would you give to someone just starting out in your profession?
Construction is a limitless industry. It gives everyone a chance and every challenge is an opportunity. Don't constrain yourself, and always keep going.
What's your favourite building in the world?
The Sydney Opera House. It's obviously an iconic building – it's fascinating from an architectural and construction perspective – there isn't a straight line in sight.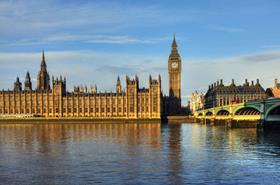 Which famous building do you wish you'd worked on?
The Houses of Parliament would have been one of the best buildings to work on in the world because of the challenge of it, the complexity, the importance and the symbolism and history it has within the country and the wider world. We'll never see buildings like it again.
Do you have a life philosophy?
I guess my life motto is no regrets.
Who do you most admire in the construction industry?
Mike Griffin from Wimpey Construction shaped my career in a lot of ways. He was a grizzled old Irishman and a good friend – we shared a lot of beliefs about life and about the industry. John Dodds at Kier, too, was a massive influence on my career, particularly his management style
What is your favourite food?
Being a Middlesbrough lad, parmo [a breaded cutlet of chicken or pork topped with a white bechamel sauce and cheese] has always been a favourite of mine.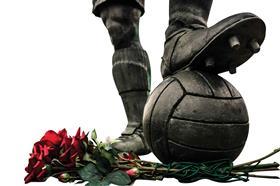 Name three things that you like
Middlesbrough Football Club, Northern soul and city breaks. I'm heading to Krakow soon.
What's your most prized possession?
My signed Middlesbrough shirt from after our 2006 Uefa Cup final.