People aren't shy with their opinions as bosses at Balfour and Galliford Try voice regrets, an investor expresses views on everything and a housebuilder talks up Norwich – but one man just wants peace and quiet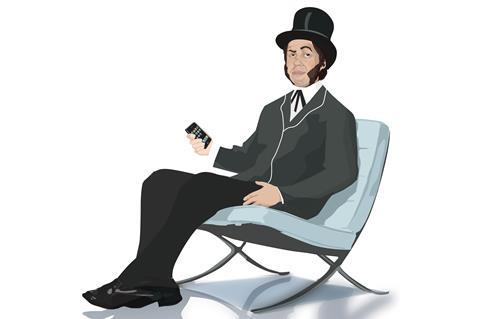 The road to nowhere
It says a lot about a job when both the people in charge of the firms building it say they wouldn't have touched it with a barge pole if they'd been in place at the time the deal was inked. We're talking about the road to hell known as the Aberdeen Western Peripheral Route. Carillion's bosses reckon it helped send the firm under and the top dogs at the road's remaining two builders, Balfour Beatty and Galliford Try, say they would have given it a massive swerve. It's due to be finished this summer despite Balfour chief executive Leo Quinn admitting the pair have barely been able to lay any blacktop since the middle of December because of the appalling weather. My hack wondered whether the summer completion was still achievable. "Depends which hemisphere we're talking about," was Quinn's wry reply.
El Oro's oration
I must confess I'm not that familiar with London investor El Oro but I've noticed its chairman Clement Robin Woodbine Parish doesn't shirk from offering his views on all sorts of things – from the "absurdity of HS2" to the "dismemberment" of the UK's armed forces, the "absurd [Nick] Clegg and [Jeremy] Corbyn", the "graceless wife" of former President Mugabe, the "baffling" electrification of the Great Western railway, "authoritarian" China and the damage PFI has done to the NHS from firms like Carillion and their peers – who he refers to as "monolithic near-monopolistic enterprises [which] are the antithesis of true Capitalism". He ends with a quote from the Old Testament. This was all in the build-up to introducing the investor's half-year results and, unusually for such documents, it's an absolutely cracking read.
Go figure
Under one proposal put forward to get the government to rescue Carillion, I was under the impression that if taxpayers stumped up £10m a week, then Carillion's banks would do the same. After all, that's what its interim chief Keith Cochrane told MPs last month. But under a plan attached to a letter Carillion's chairman Philip Green sent to the government asking for help just two days before it went bust, the government would have stumped up £160m by the end of April and the banks just £60m. That doesn't seem like a funding match to me. But then, sums weren't exactly Carillion's strong point, were they?
Tourist information alert
Announcing plans to build 1,200 homes in Norwich, Weston Homes rather helpfully tells me that Norwich is "a cathedral city and the county town of Norfolk, located on the River Wensum in East Anglia, approximately 100 miles north-east of London". Thank goodness for the geography lesson – I had no idea there was anything north of the Old Smoke I've resided in for 175 years. Sadly, the firm makes no reference to Norwich's most famous son, Alan Partridge, who was once moved to ask during an intimate moment: "What do you think about the pedestrianisation of Norwich city centre?"
Taking a hike
For those wondering what Andrew Davies, the former Wates chief executive who was due to become Carillion's next chief executive the week after it went bust, has been doing, I have some news. He's been walking the South Downs Way, which runs 100 miles from Eastbourne to Winchester. The trail says it offers walkers "the opportunity to get away from it all". Hopefully Davies hasn't bumped into other former Carillion directors looking to do the same…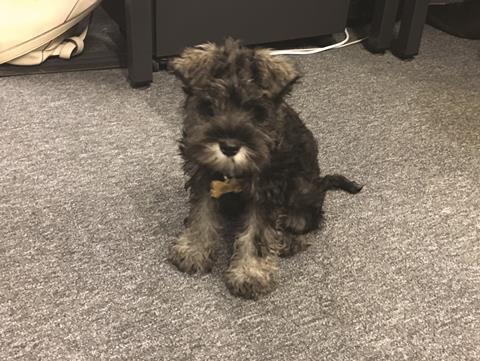 Puppy love
My colleagues over at BD have been busily judging this year's Architect of the Year Awards and one of the judges brought along her dog for the day. Miniature Schnauzer puppy Ash got a bit fed up of architectural chat towards the end of the day and popped along into our offices to have a nose around. Here she is blending in with Building Towers' decor. Needless to say, we all gave the pooch the cold shoulder, nobody made a fuss of her and no work was disrupted at all…
Send any juicy industry gossip to hansom@assemblemediagroup.co.uk