The time has come for customer service excellent to become far more widespread among established organisations – the survival of the construction industry depends upon it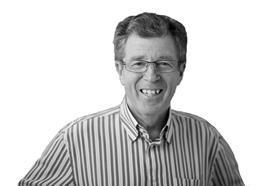 To say it has been a difficult past 18 months for the construction industry doesn't begin to do justice to this horrendous period.
First the Farmer Review asked us to Modernise Or Die and it has been ringing in our ears.
Then came the tragedy at Grenfell Tower where 71 people lost their lives.
Now we have the shock of Carillion going into liquidation with thousands of companies facing insolvency and workers severely out of pocket or facing unemployment.
Yet still it seems to be 'business as usual' for many. This cannot be right – it lets down our industry, our people and our customers.
So where next for UK construction plc? How do we modernise our business model – and this time make it stick?
The Farmer Report came along at the right time for our sector. The report rightly warned that external disruptors would see an opportunity to do the job better and build more effective client and customer relationships. Legal & General Homes is already seeking to do just this through its huge new modular housing construction factory in Leeds.
In addition, pension funds, supermarkets, and retailers, are already capitalising on their brand image and they're directly responding to their – our – customers' needs.
At Osborne, five years ago we embarked on our course of action to make us fit for the future. Throughout this time, we've been working to ensure we provide the best customer experience possible – and this begins and ends with engagement.
By this I mean engagement with clients, engagement with end users (social housing tenants in the case of Osborne Communities), engagement with our suppliers, and engagement with our colleagues.
The Institute of Customer Service's research consistently demonstrates that, for all businesses in all sectors, there is a strong relationship between high levels of customer experience and the highest levels of trust, reputation and recommendation.
In his report, Farmer states that the construction industry's 'low level of self-esteem and poor image is further reinforced by the generally poor relations it has with its own clients'. This is borne out by the fact that formal disputes are at their highest level for many years, eating up valuable time and cash.
I am convinced that the opportunity and time to act is now. Clients, contractors and consultants can all play a part here.
First, clients: please stop the race to the bottom. Instead, take the lead on procuring truly sustainable bids – don't buy on price alone. Also, why not limit contract changes to those that benefit all parties?
Second, contractors: Please be strong and don't under price on bids then over claim once you're in contract.
Third, consultants: you play a pivotal role in making or breaking a project and should be a trusted adviser to the whole project team. So on your very next project ensure that all parties have absolute clarity on their role and have an agreed desired outcome. Why not encourage much more collaborative working between client, professions, contractors and supply chain?
As someone who has been around the block a few times, I am aware that these relatively small steps represent something of a giant leap for our sector. However, the prize is tantalizing and worth it: less resource spent on avoidable disputes; vastly improved client and customer outcomes; more extended and renewed contracts.
However, the final positive of a greater focus on customer experience and a more collaborative outlook is perhaps the most important: our people.
A recent Office for National Statistics survey tells us 23% of construction workers are considering leaving the industry – that's 600,000 people. In addition, 14,000 of us have reported suffering from a stress-related illness and 17,000 more lost at least one day at work last year due to physical injury. Finally, a shocking 73% of construction workers don't believe employers take their wellbeing seriously.
Working together to improve the customer experience can help transform the entire construction sector for the better. This is my belief and the time has come for it now to become far more widespread among established organisations – the survival of the construction industry depends upon it.
Postscript
Nick Sterling is executive director of Osborne Communities, part of the Osborne Group, and sits on the Group Ops Board