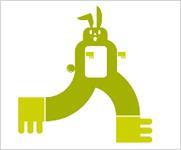 Client: Islington Council,
Contract Partner: K&M McLoughlin Decorating

K&M McLoughlin Decorating Ltd was recognized for its green agenda at the 2010 Islington Giant Green Business Awards
The win is the result of implementing extensive procedures in ways that we can reduce, reuse & recycle and recognizes K&M's commitment to the environment.
The Giant Green Business Awards, which are run each year by Islington Council, celebrate the achievements of Islington-based organisations and individuals who are committed to doing their bit to safeguard the environment.
This award aims to recognise and reward those organisations that have reduced the quantity of waste they produce and increased the content they recycle.
To learn more about Dulux Trade Contract Partnership, or to find a Contract Partner near your project visit
www.contractpartnership.co.uk