The government has pledged to create 3 million apprentices by 2020. But one year after the launch of the apprenticeship levy, the number of apprentices is declining fast and the target is way off course. As this week's National Apprenticeship Week comes to an end, David Blackman reports on what's gone wrong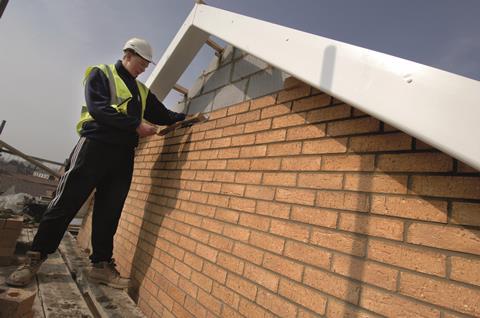 This year's National Apprenticeship Week, which ends today, should have been a time for celebration. It was, after all, the first since the introduction last April of the government levy that was meant to transform on-the-job training in the UK. Instead, the last few months have seen a dramatic slump in the number of people taking apprenticeships. Statistics published by the Department for Education last month show that there were 27,000 apprenticeship starts last November – more than one-third fewer than the figure of 41,000 recorded in the same month in 2016. One month's poor figures could be dismissed as a statistical blip, but the November statistics continue a pattern of decline since the levy's introduction. The third quarter of 2017 saw a 27% year-on-year decline in apprenticeship starts to 114,000, compared with 155,000 in the same three-month period in 2016. The collapse had been even more dramatic (60%) in the previous quarter, the first following the introduction of the new levy.
It's not as if everything was rosy in the construction apprenticeships garden before this recent drop-off. Figures published by the House of Commons Library show that there were around 21,000 construction apprenticeships in 2016/17. This is an improvement on the figures recorded earlier in the decade but only gets back to the levels recorded during the recession of the late noughties.
"There is a proliferation of apprenticeships that will not be very helpful for employers or parents or people advising on career choices"

Chris Jones, Bam
Aside from leisure and tourism, construction is the only major sector in the economy not to see a rise in the volume of apprenticeships since 2009/10. Construction apprenticeships made up just 4.3% of all apprenticeships in 2016/17 compared with 14.8% a decade earlier, according to an analysis by IPPR for a recent report on the industry's skills crisis. "We've seen growth in other sectors but in construction it still remains below the pre-crash peak," says the report's author Jack Dromey, a senior research fellow at the left-of-centre thinktank.
So are there intrinsic flaws in the way the apprenticeship levy works or is there something about construction that makes it uniquely unresponsive to an initiative of this kind?
Accreditation
To be fair, some teething troubles are to be expected when any new system is introduced. "Courses weren't in place and there was a lack of appreciation of how much was needed to make this work," says Simon Rawlinson, head of strategic research and insight at consultant Arcadis and a member of the Construction Leadership Council (CLC).
But while the slump in apprenticeships seen across the economy over the last year is likely to be "largely temporary", Dromey believes this won't be the case in construction. "When we approach April 2019, which is when apprenticeship levy funds start to expire, there will be a big uptick in apprentice recruitment across the economy, but I don't think that will happen in construction."
The main immediate problem for the industry is slow progress in securing accreditation for the industry's apprenticeship standards, which is required before they can be offered by colleges.
Of the 89 proposed construction standards, just 36 have been approved by the Institute of Apprenticeships, which is responsible for vetting them.
Chris Jones, director of learning and development at contractor Bam, admits he is frustrated about the lack of progress on accreditation, which he says extends to creating new standards in some of the "very basic" construction disciplines. "It's been going on for over two years and there's still no end in sight. If you look at the website and click on construction, there's still not a lot approved."
It's easier to run apprenticeship schemes in retail than in construction because they don't have very complicated supply chains

Simon Rawlinson, Arcadis
Bruce Boughton, national people development manager at housing specialist Lovell, says the company is particularly keen to see progress on degree-level apprenticeships in construction site management and quantity surveying, both key areas of skills requirement. By tapping apprenticeship levy funding, the firm could recoup the money that it now spends on tuition fees for its graduate trainees. The company will take on 15 graduate apprentices if these new standards are approved, he reckons. "The number of apprentices would grow significantly if we could send people we are currently sending to university part-time."
More broadly, Jones expresses concerns about the niche nature of some of the apprenticeship standards that have been developed, which are tied to specific projects and so may be hard to transfer across the industry. "There is a proliferation of apprenticeships that will not be very helpful for employers or parents or people advising on career choices."
Structural flaws
But the deeper problem for construction is the age-old issue of the way the industry is structured, which continues to bedevil skills training efforts. The IPPR report calculates that while the construction industry makes up around 7% of the total UK workforce, the industry will only generate about £50m of levy payments, which works out at about 2% of the overall total. This is because only about 880 construction companies are big enough to have to pay the levy, which only applies to firms with a wage bill of more than £3m. Dromey says: "It's a minimal percentage even though construction has a very significant requirement for skills.
"Firms paying apprenticeships in construction aren't the ones doing the on-site construction work. The training they will be doing won't necessarily be in construction skills." In addition, he predicts there will be "significant" underspend of apprenticeship levy funds.
Sarah McMonagle, director of external affairs at the Federation of Master Builders (FMB), agrees that these structural issues underpin the drop-off in apprenticeship numbers. "Large construction companies are structured in a way that they don't directly employ their own apprentices.
"To make use of their apprenticeship vouchers they need to be able to pass them down through their supply chain – or they hire lots of admin apprentices, which is not what the construction industry is crying out for."
Bigger firms can use their levy accounts to pass 10% of the funding of an apprenticeship onto smaller firms in their supply chains. But this support won't make much difference for smaller firms considering whether to offer apprenticeships, she believes.
Less fragmented sectors such as retail will be able to more effectively hoover up the apprentice levy cash, says Arcadis' Rawlinson. "Industries that are as highly fragmented as construction don't necessarily fit in quite as well [with the levy] as industries that are highly concentrated. It's easier to run apprenticeship schemes in retail than in construction because they don't have very complicated supply chains."
Unless the apprenticeship levy pot becomes fully accessible for the entire industry, money will leach out, FMB's McMonagle predicts: "We are going to end up funding apprentices in other sectors like retail and leisure that don't have the same structural issues the construction industry has."
Bam's Jones admits the contractor is yet to get full value for money from the levy. The company's overall level of apprentices has not risen since its introduction. The biggest impact has been the conversion of a number of day release traineeships into apprenticeships, which has enabled the contractors to save fees, he says: "By turning it into an apprenticeship we are able to reclaim those fees."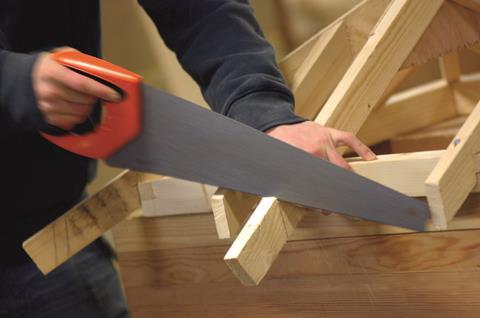 Commercial logic
While there may be money available to support apprentices, Jones points out there needs to be a "commercial logic" underpinning the creation of apprenticeships. "We still have to pay wages and have workload in place: for every apprentice you take on, someone has to be a mentor." Lovell's Boughton says that the company is still "getting to grips" with the new system.
Since the introduction of the levy, Lovell has increased the number of trade apprenticeships from 25 to 38, an annual level of increase which he expects to see sustained over the next five years. But while it is "making progress", Boughton says the company is not yet fully drawing down the allocation in its levy account. "We're spending money but not at volumes that we might have expected," Boughton says, adding that progress on degree-level apprenticeships would make a big difference to the company's apprenticeship spending.
CITB reform
Of course, the apprenticeship levy isn't the only game in town for the construction sector, which has its own bespoke on-the-job training scheme in the form of the CITB. The CITB has been undergoing a bruising reform over recent months. This will see the training board's levy, which applies to all firms with a wage bill bigger than £80,000 per year, fall from 0.5% of 0.35% of staff costs. Even following this change, which was introduced to assuage the concerns of bigger employers that they were in effect being double charged for training, the CITB is likely to raise significantly bigger sums than the apprenticeship levy.
The CITB's moves to slim down its operations, which include proposals to shift its headquarters from Norfolk that are still being negotiated, are a step in the right direction, says Boughton. "They were bit like the BBC trying to do everything for everybody, so to refocus on core principles and be less bureaucratic is a positive step, and Sarah Beale [chief executive officer of the CITB] has been a breath of fresh air." But he reckons that Lovell still won't get value for money from the CITB because its training programmes are more skewed towards site skills. "As housebuilders, most of our staff are managerial and professional. We employ subcontractors to do the trade work, which are not the sort of skills being recognised in the grant scheme."
The IPPR's Dromey hopes that changes designed to make the CITB grant application process less bureaucratic will mean that smaller firms are less reluctant to claim. But while the CITB reforms are a positive move, the existence of two levies is "not fundamentally sensible", he believes.
Merging resources
In its report, the IPPR recommended that the CITB should be merged with the Construction Leadership Council (CLC) and the industry's training funds ringfenced. Says Dromey: "We think [construction] should have its own arrangements." FMB's McMonagle likes the idea of the industry being able to keep its own training money. "It wouldn't be so bad if we knew that all the money that the construction industry puts into the pot would be used for construction apprentice training."
But having gone through the bruising process of CITB reform, which has yet to be fully delivered, it is too soon for another shake-up, Rawlinson says. "The difficulty is that both are statutory schemes and you need legislative air time to make those changes. It's more important to make it work for the industry by getting the right kind of training in place."
Dromey acknowledges that merger would be challenging. "It would involve the government taking a more ambitious and interventionist approach that some may not be up for." But he argues that the depth of the industry's skills crisis, which will be exacerbated by the drop in EU labour following Brexit, requires fundamental reform in how we train.
"They are going to have to bite the bullet sooner or later. The CLC is very under-resourced and the CITB is doing a decent job but its remit is very narrow. You are not going to deal with the productivity crisis in the sector without bringing the two bodies together with the power to address the collective action problems that are holding the sector back. Having built up lot of enthusiasm within the industry, we are in danger of not being able to meet expectations."
The industry will be hoping that by next year's National Apprenticeship Week, the number of apprenticeships will be something to celebrate. But few will be holding their breath.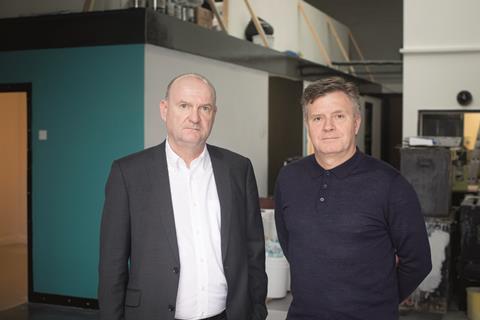 A small firm with a big commitment to apprentices
A gang member since the age of 14, Nathan had already been in prison twice when he took up a traineeship nearly a decade later at north London painting and decorating contractor K&M McLoughlin. "My life was crazy, I'd seen friends get shot and I was doing illegal things to get money," he says. But now Nathan is working for McLoughlin on a Transport for London scheme, "I'm living more of a normal life," he says.
He is one of a number of ex-gang members who have been referred to K&M McLoughlin's training centre. "They had a reputation you wouldn't believe, but they've been fine and we've actually employed a couple," says Allan Montague, who runs the facility.
Nathan is one of about 580 trainees who have passed through the doors of the training centre in Brewery Road, a five-minute walk from Pentonville prison, since it opened five years ago.
The firm's founder Keith McLoughlin, who grew up on the nearby Caledonian Road estate, was persuaded to set up the facility by the then leader of Islington council, Catherine West, now an MP in the neighbouring borough of Haringey. After seeing the company's smaller training space at its Essex Road office, she offered McLoughlin an empty 4,000m2 industrial unit and support with running costs from the European Social Fund. "I wasn't too sure about it," he admits.
Initially the training was concentrated on 16- to 18-year-olds classified as NEETs (not in education, training or employment) from Islington's council estates. Of the 24 youngsters who signed up for the first course, McLoughlin took on 11 as trainees with his firm, including several on the company's apprenticeship scheme. "We only employ apprentices from here now," he says.
A sign on the canteen door warns that if they're not in there, wearing overalls by 8am, they will be classed as late. Building site discipline applies, meaning no mobile phone conversations until it is time to clock off at 4pm. While on the four-week course, participants will spend 18 days painting and decorating, which equates to around half the practical experience available on a year-long college course. "We get them used to the tools so they know what to do when they get on site, which is usually the worst problem," says McLoughlin. "These walls have been painted more than any others in the country, this is absolutely caked," says Montague, who is principal at K&M McLoughlin's training school, running his finger over one of the training walls.
"We get them used to the tools so they know what to do when they get on site"

Keith McLoughlin
One of the reasons that the centre can offer more practical work experience is that colleges can't justify offering such a large amount of space. "Because they work on a bums on seats basis, they can't afford this type of space. If you are going to learn this game, you can't do it in a little classroom."
By the third course, Islington was running out of long-term unemployed teenagers to send. The age limit for the scheme was lifted to 24 , then the geographical eligibility was extended first to north London and then to the whole of the capital. Many bodies now refer would-be trainees to the facility, including the Department for Work and Pensions, the Prison Service and homeless charities like St Mungo's and Crisis.
Of the trainees who have passed through Brewery Road's doors, nearly half (250) have moved into work, including around 80 apprentices. "We get some good results," says McLoughlin.
Now though, the ESF cash is running out and cash-strapped Islington is no longer able to subsidise the facility's rent and rates bill. However, McLoughlin has decided that the company will bankroll its £150,000 a year running costs. He is creating a new exhibition space which will both showcase the work that the centre does and the products they use.
By getting clients through the door, such as social landlords, he hopes to demonstrate why they should deal directly with trade contractors. "Our message is to cut out the middle man. This will show you the quality of the work that we deliver. They will see the difference between working with someone like us rather than a Carillion."