Profiles of Theresa May's key appointments for the industry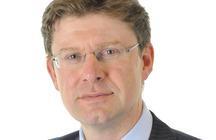 Business, energy and industrial strategy - Greg Clark
DECC has been rolled into a new business department. The restructure has been interpreted as a demotion for energy and climate change policy and panned in some quarters, not least by Friends of the Earth, but Greg Clark is known to take climate change seriously, so there is hope the green agenda will not be forgotten as part of the restructure.
High up on the business and energy secretary's agenda in his newly created department will be the future of Hinkley Point C.
Clark's views on the project are not known, but the former communities secretary will have to get up to speed with the scheme quickly given the mounting pressure from - among others - independent watchdog the National Audit Office (NAO). The NAO criticised the cost of the project, warning it could cost taxpayers £30bn in "top-up payments". Considering the major reshuffle in the Cabinet, he may have to build the government's case for the project all over again.
But in terms of another area on the energy brief, energy efficiency policy, Clark could be seen as a welcome appointment. He did after all co-commission the Bonfield Review on a replacement for the Green Deal retrofitting scheme with former energy secretary Amber Rudd, and was also shadow energy secretary for two years leading up to the 2010 general election.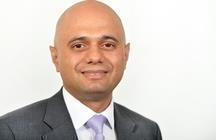 Communities - Sajid Javid
Former banker Sajid Javid and Greg Clark appear to be playing a game of Cabinet swappsies. With Clark taking over at his former ministry, Javid swaps business for Clark's old stomping ground of communities, taking over oversight of the crucial housing and planning briefs.
Javid has been involved in the government's attempt to cut the red tape around planning, which may give housebuilders cause for cheer.
Last summer, the son of a bus driver unveiled plans to give ministers the power to seize disused land and aimed to cut the red tape around planning to allow housing projects to be fast-tracked.
In December he launched the Cutting Red Tape Review aimed at building on the work of the housing implementation task force and giving those involved in the sector a voice as part of a £10bn deregulation drive.
However, he is not averse to a spot of NIMBY-ism, with the Bromsgrove MP having voiced concern over plans from the nearby council of Redditch to build 2,800 homes on Green Belt land nearby.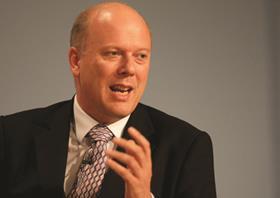 Transport secretary - Chris Grayling
Described as "stolid" by some media commentators, given the big political issues facing transport Chris Grayling may have the perfect profile for a transport secretary.
Regarding the biggest issue on his brief, Grayling is a keen backer of HS2. On BBC Radio 4's The World This Weekend, Grayling reaffirmed the government's commitment to the scheme, saying there was "no plans to back away from the HS2 project". At various stages of the bill for HS2, the new transport secretary has voted in favour of the project.
He is thought to be a supporter of expansion at Heathrow, and reportedly voiced concern over his party's previous anti-Heathrow stance when the Tories were in opposition in 2009.
Grayling is also not a complete stranger to the transport department, having spent over 18 months as shadow transport secretary between 2005 and 2007.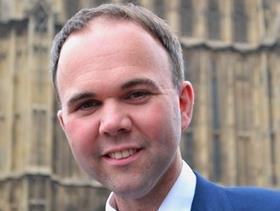 Housing and planning minister - Gavin Barwell
New housing and planning minister and MP for Croydon Central Gavin Barwell certainly seems to be enthusiastic about his new role. Shortly after his appointment was confirmed, he wrote that he was looking forward to "working with councils, housing associations, developers & investors to ensure we build the homes people need and deserve." But on his blog he admitted the appointment took him by surprise. When he got the call from Theresa May "I was half way up a tree at the time midway through sawing off a branch and Croydon Central came pretty close to having a by-election..." Barwell has also been made minister for London, reviving a role last held by Tessa Jowell in 2010.
Barwell became an MP in 2010, having previously worked for the Conservative Party - and serving as its chief operating officer between 2003 and 2006, according to his official website. He has previously served as a parliamentary private secretary to both Greg Clark, who was minister for cities and decentralisation at the time, and Michael Gove, then secretary of state for education. At the time of publication, his ministerial responsibilities were listed on the DCLG's website as including housing, planning policy, neighbourhood planning, the Housing Bill, and planning casework.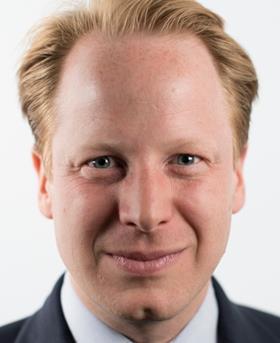 Cabinet Office minister - Ben Gummer
Ben Gummer has been appointed Cabinet Office minister and his responsibilities include the government's construction strategy, including procurement, cost-cutting and BIM. This includes overseeing the work of the government's buying arm, the Crown Commercial Service.
In March this year the government committed to saving £1.7bn from the cost of public projects by 2020 and to roll out BIM level 3 and improve client procurement skills.
The previous strategy from former chief construction adviser Paul Morrell had already helped the government save over £3bn in construction costs and sparked a digital revolution through its BIM level 2 mandate for 2016.
Gummer's public sector experience so far has seen him occupy a number of under secretary roles most recently for health and education, but prior to entering public service he did run a small engineering firm.
The Suffolk native has also authored a book on the Black Death – here's hoping he's not a plague on construction.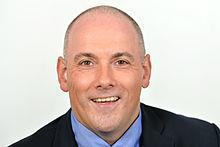 Skills and apprentices - Robert Halfon
Robert Halfon has been made skills and apprentices minister at the Department for Education.
The skills and apprentices remit has moved from the business department to education, which is overseen by secretary of state Justine Greening.
Halfon will be responsible for the government meeting its target of creating three million apprenticeships by 2020, and for introducing the new apprenticeship levy for large employers.
The Harlow MP replaces Nick Boles as skills minister, who resigned ahead of the Cabinet reshuffle and said the achievement he was most proud of in his time in office was the "introduction of the apprenticeship levy."
Halfon is a big believer in apprenticeships, having set up the Parliamentary Academy scheme with charity the Creative Society, which aims to broaden access to Parliament and politics by giving young people a paid apprenticeship and a recognised qualification.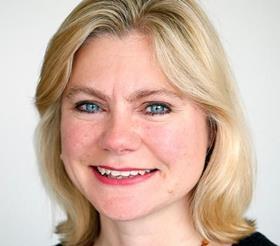 Education secretary - Justine Greening
Justine Greening's appointment to a senior cabinet role is potentially not good news for Heathrow expansion.
The new education secretary is a well-known opponent of a new runway at the airport - her constituency is directly under its flight path - and has previously called on fellow ministers to support her view.
She told the Telegraph in March: "Trying to expand Heathrow is like trying to build an eight bedroom mansion on the site of a terraced house. It is a hub airport that is just simply in the wrong place."
Greening also called a third Heathrow runway the "most expensive, noisiest, most polluting and damaging" option put forward by the Davies Commission (a crumb of comfort then is that she hasn't been named transport secretary).
Greening was transport secretary for a year between 2011 and 2012, before becoming international development secretary.
In terms of schools, she will oversee the procurement and delivery of thousands of school places, primarily through quango the Education Funding Agency.
TBC... Ministerial briefs at the newly-created Business, Energy and Industrial Strategy department have yet to be allocated for construction, energy and energy efficiency