FM Conway leads the league with £360m highways deal
Westminster council wins help firm reach top spot in March, as the overall construction index remains steady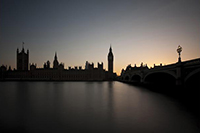 A massive highways maintenance contract with Westminster council helped FM Conway shoot to the top of the contractors' league table last month, with the firm securing a £466m contract haul.
FM Conway's four contracts included a £360m highways maintenance deal with Westminster council...
THE CPA/BARBOUR ABI INDEX
The Index shows construction contract awards based on Barbour ABI research. It is adjusted for seasonal variation and includes monthly deflators to allow for price changes. The Index is benchmarked against the value of 100 in January 2010.
For index data on 11 different industry sectors click here