This time our review of the 12 stadiums hosting the World Cup in Brazil focuses on the rebuilt Arena Fonte Nova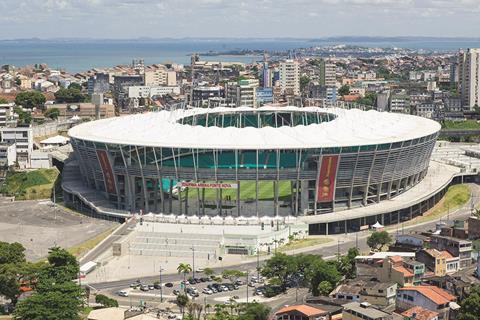 Arena Fonte Nova
CITY: Salvador
COMPLETION: 1951
RECONSTRUCTION: 2013
CAPACITY: 48,747
ARCHITECT: Schulitz Architekten / Tetra Arquitetos
CONTRACTOR: Odebrecht
COST: £158m
The new "nova" stadium replaces the original Estádio Fonte Nova built in 1951. A devastating terrace collapse in 2007, which killed seven spectators, led to the stadium's demolition in 2010 and its reconstruction into its current form. Ninety-two per cent of the demolished stadium was recycled for use in its replacement and construction took 32 months. The new stadium is a multifunctional venue and has also been purpose-built for non-football events such as concerts. The new design maintains the traditional horseshoe configuration of Brazilian stadiums, as opposed to the four-sided quadrangle common in England. This maximises airflow within the stadium bowl and allows views directly onto the pitch from outside. The roof is composed of translucent membrane held in tension by a spoked-wheel frame, which also supports vertical masts. With a weight of just 45kg/m², the roof is one of the lightest stadium roof structures in the world.
Online World Cup competition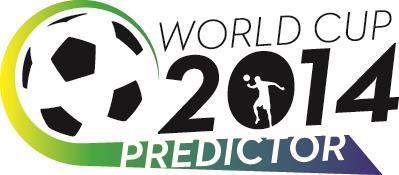 Building is able offer a fantastic competition prize of two tickets to watch England vs Slovenia at Wembley as part of the European Championship Qualifiers on 15 November. All you have to do is predict which football teams in this year's World Cup will battle through to be finalists on 13 July and ultimately who will be the victor of that final match. But hurry, we need all entries before the first match kicks off between Brazil and Croatia at 9pm, 12 June. For terms and conditions, and to enter go to www.building.co.uk/worldcupcomp.