Building focuses on the stadium set to face some of the hottest temperatures of the tournament, Arena Pantanal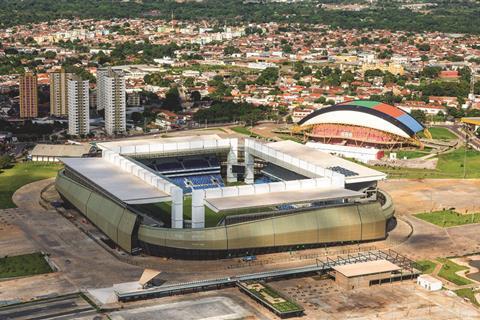 Arena Pantanal
CITY: Cuiaba
COMPLETION: 2014
CAPACITY: 42,968
ARCHITECT: GCP Arquitetos
CONTRACTOR: Santa Barbara / Mendes Júnior
COST: £112m
Cuiabá is located right in the middle of the South American land mass close to the Bolivian border and therefore hosts one of the hottest climates on the continent. Humidity is high, thunderstorms are common and summer temperatures can reach 40°C. This inhospitable climate forced this new stadium to incorporate a number of innovative environmental design solutions. Remarkably for a stadium, this one makes extensive use of wood with certified timber louvers screening the vertical steel porch facades, providing shade and cross-ventilation. The four grandstands that make up each side of the stadium are separated by open corners that help aid airflow. Completion was seriously delayed by a fire last October and a construction worker's death last month.
Online World Cup competition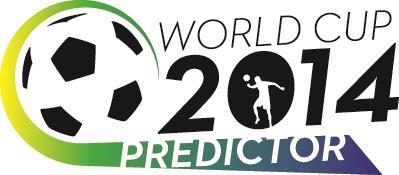 Building is able offer a fantastic competition prize of two tickets to watch England vs Slovenia at Wembley as part of the European Championship Qualifiers on 15 November. All you have to do is predict which football teams in this year's World Cup will battle through to be finalists on 13 July and ultimately who will be the victor of that final match. But hurry, we need all entries before the first match kicks off between Brazil and Croatia at 9pm, 12 June. For terms and conditions, and to enter go to www.building.co.uk/worldcupcomp.