French energy giant fears EU exit could lead to labour shortages and cost overruns
Any restrictions to trade or the movement of labour resulting from Brexit could lead to cost overruns and delays to £18bn Hinkley Point C, French energy giant EDF has warned.
In a letter to MPs on the business select committee, seen by the Times, the developer warned: "There is a risk that restrictions on trade and movement of labour will increase the costs of essential new infrastructure developments and could delay their delivery."
EDF added that Britain would have to import goods and skilled labour to make the "very substantial investments in new infrastructure" needed to meet its energy needs.
The comments come after Theresa May yesterday announced that helping the UK's new-build nuclear sector would be a key part of her government's industrial strategy.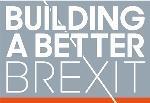 Building a Better Brexit
Building is inviting its readers to get involved in Lord Stunell's review of the impact of Brexit on construction by taking part in our Building a Better Brexit survey online. The results will help inform scrutiny of Brexit terms in the House of Lords.