Turner & Townsend's Vincent Clancy has steered the firm through years of growth in a tough market as well as leading the firm's strategic overseas acquisitions — and all while earning the respect of his peers and colleagues along the way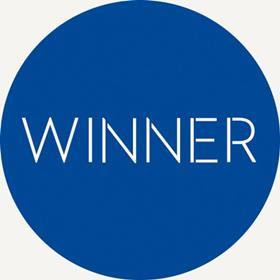 Vincent Clancy
Vincent Clancy was praised by this year's judges as "an intelligent and energetic leader", who has led his business to an impressive four successive years of growth in a tough market.
His company, Turner & Townsend, reported profit growth of 28% in 2013, with revenue also steadily growing. The company's strength was felt both in the UK, where it picked up market share in key areas including infrastructure and commercial work, and further afield: the consultant opened more overseas offices last year than at any point in its history.
Clancy, who joined Turner & Townsend's executive board in 2002, has personally spearheaded the company's international push, and made a series of strategic acquisitions in overseas markets in 2013. These included 100-strong Hong Kong-based cost consultant H.A. Brechin in March, and two oil and gas specialists, US-based Larkspur Associates and Norwegian company Pearson Lugard.
Under Clancy, Turner & Townsend has consistently stood out amongst its peers for the quality of its work and projects. Fresh from its delivery of the Shard in 2012, the company has gone on to secure key roles on a new roster of the UK's highest profile schemes, including the redevelopment of Battersea Power Station and major improvement works at Heathrow Airport.
Described by the judges as having "deservedly gained the respect of people inside his company and across the industry", Clancy is an assured, shrewd leader who is taking his business from strength to strength.



This award was sponsored by Bentley