WSP might well have been awarded the top prize for the sheer number and prestige of its projects over the past 12 months alone, but the energy and intelligence it puts into improving life for its staff clinched the win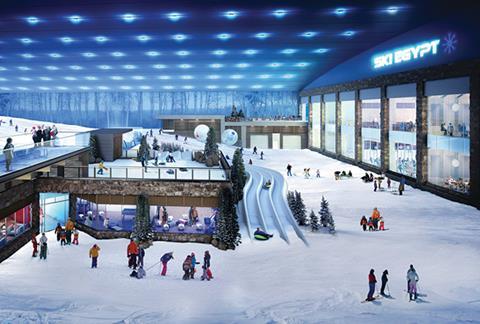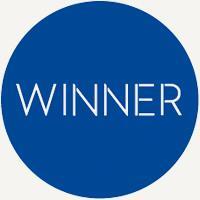 WSP | Parsons Brinckerhoff
The combination of a portfolio of knock-out projects with simply being a good place to work - as well as a good firm with which to work - completely won over our judges. Highlights of the company's work in the past 12 months include the £2.5bn Paramount theme park in London; the redevelopment of both London Bridge Station and Earls Court; and Commonwealth Games projects, including planning and designing 700 residential units in the Athletes Village. In 2014 WSP also introduced a "diversity and inclusion" programme with gender diversity targets for the senior leadership team and intakes of graduates and apprentices. It also began offering employees leave and financial support for further education and better defined career routes.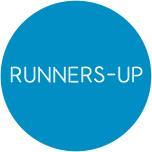 HIGHLY COMMENDED - Arup
Over recent years, Arup has boasted an impressive record as an employer. It annually sets aside 40% of profits for its Global Profit Share programme, allowing staff members a proportion of the company's bottom line. In 2014, this translated into a generous boon for employees following a year in which Arup made a pre-tax profit of £40.43m on its £1bn turnover. The company's employees also get to work on iconic projects worldwide, such as Singapore Sports Hub, which the firm says is the world's largest public-private partnership project to deliver integrated sports facilities infrastructure, and Bosco Verticale, Milan's highly innovative "vertical forest" pair of towers.
Aecom
In 2014 AECOM pulled off what it calls a "game-changing" merger with URS. The deal doubles AECOM's size to a powerhouse of nearly 100,000 people. This puts the company in an even better position to provide a full suite of services, from designing and building to financing and operating, all backed up by expertise drawn from a staff base that is spread even more widely across the globe. AECOM's stamp can be found on landmark projects all over the world, such as FIFA World Cup stadiums, skyscrapers and the Halley VI Antarctic research base. In the UK its work includes an ongoing relationship with the BBC, the restoration of the Palace of Westminster and the 2014 Serpentine Pavilion.
Capita
With an interesting variety of projects under its belt, Capita's work is underpinned by corporate social responsibility and investment in research and development. In 2014 Capita worked on High Speed 2, Crossrail, the Glasgow 2014 Commonwealth Games stadium, the centrepiece sculpture at Goodwood 2014 and the Diamond Light Source, which is the UK's national synchrotron facility. At the same time, the firm invests in the communities where it works and ensures that the business is resource-efficient. While pursuing its own research and development programme, Capita also helps other UK construction companies to win R&D tax relief.
Curtins
"Special, different and innovative" is how Curtins describes itself. These qualities, it says, are why it enjoys an extremely solid portfolio of work. Clients include Imperial College London, for which
Curtins has delivered 200 projects, while ongoing and completed schemes include Rochdale Council Offices, Derby Civic Offices and Factory 2050 Sheffield, an advanced manufacturing research hub. In 2014 the firm invested wisely, relocating three offices to larger, more modern premises, building its BIM capability and recruiting and training employees. It also launched the "Curtins Academy", a graduate training programme aiming to address future skills shortages and develop leaders.
Mott Macdonald
In the past decade, Mott MacDonald has trebled in size to a turnover of £1.3bn and 14,349 people while diversifying its workload from being 70% in the UK to 70% international. It says that the majority of its growth has been achieved through organic expansion, with a handful of acquisitions in strategic locations. The firm works worldwide, delivering innovation while helping customers save money. A typical recent example was the construction of a cutting-edge, earthquake-resilient eastern span for the San Francisco-Oakland Bay Bridge. Mott MacDonald redesigned components, simplifying fabrication and allowing local procurement, which cut the project's costs by $400m.