All of the nominees for this year's specialist contractor category have experienced impressive growth in recent years, with the winner showing true innovation in its work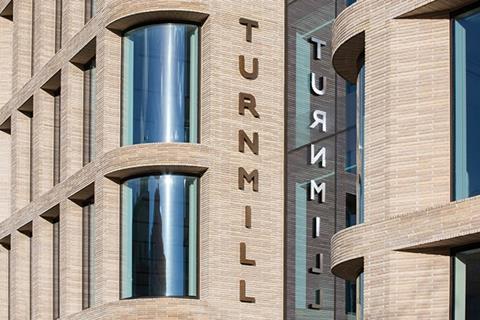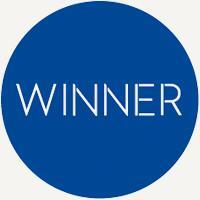 FK Group
FK Group's excellence in cladding is a model for the rest of the UK, our judges said. The Manchester-based envelope specialist was chosen as it has demonstrated a true ability to find solutions to cladding problems. For example, during the construction of a distribution centre for Waitrose in Milton Keynes, it worked with its supply chain to create a new end lap fixing method that helped the building achieve outstanding airtightness of 0.5m3/hr/m2. This lowered the building's carbon footprint by 39,000kg of CO2 a year. In addition, in 2014 the firm added facades to its capabilities, which means that it now offers a complete suite of envelope services. The 53-strong company also performed extremely well in the 2013/14 financial year, growing revenue 37% to £41.2m, with pre-tax profit rising by 400% to £2.8m.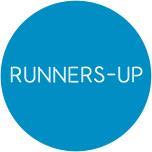 HIGHLY COMMENDED - Specialist Joinery Group
Specialist Joinery Group impressed this year with its commitment to sustainability and its doubling of capacity. The Derry-based firm tackled the recession by chasing new markets and clients, a strategy it supported with a £3m investment in radically extending its workshop, near-doubling its footprint to 85,000ft2. Its blue chip client list includes Google, Deutsche Bank and GlaxoSmithKline, and the drive for new clients in recent years has led to appointments from names such as Rolls-Royce and Novartis. Specialist has pursued sustainability measures steadily since the late 1980s, when it bought 90 acres of sustainable forestry, right up until last year's implementation of a carbon tracking tool.
Divisions
Last year was pivotal for Divisions. The West Sussex firm merged with movable walls manufacturer Duvale, further expanding its product range. This was bolstered by a £150,000 investment in a new research and development department, including two experienced, full-time staff members, which has already produced innovation in areas such as electric and magnetic movable wall systems. In addition, Divisions launched a service maintenance department to monitor performance and conduct regular servicing. With this clear focus on constantly improving the business and its products, it is little wonder that Divisions' clients include premium brands such as BMW, Virgin and Yahoo.
NG Bailey
NG Bailey says that in 2014 it "broke new ground" in several ways. Of these, it was the London-based building services, ICT, interiors and maintenance provider's sustainability achievements that were perhaps the most impressive. These included generating renewable energy from its own estate, with 829,601kWh produced for the year. The firm ensured that 100% of its bids complied with its "ethical working" policy and it launched a "responsible procurement charter". It worked on highly sustainable schemes too, such as what it calls "the world's biggest and greenest" dairy, for Arla Foods, a facility for which NG Bailey has also won the 15-year maintenance contract.
O'Brien Contractors
Five years ago, Leamington Spa-based civil engineering and groundworks specialist O'Brien Contractors was an £11m-turnover business, but as the recession tightened its grip on the sector, the firm's profit for 2009 was just £73,000. O'Brien responded boldly by overhauling its processes, intensifying staff training and diversifying. Key moves included launching a sports pitch construction division, making it one of the UK's few contractors. The division now contributes £3m to turnover. O'Brien recently celebrated a profit rise last year of 78%, to £2.6m, on turnover of £15m.
Whittle Programmed Maintenance
This Wirral-based painting services provider offers five-year programmes that, it says, allow customers to lower costs and "keep their properties looking their best all year round". In year one Whittle paints the asset and in each following year the paintwork is cleaned and repaired. The cost of the initial work and maintenance is spread evenly over the five-year period. This allows customers to bring forward capital works. Whittle has grown by 200% in the past three years, from revenue of £1.4m in 2011 to £4.2m in 2014.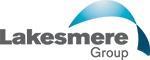 This award was sponsored by Lakesmere Group.