To celebrate Building's 170-year anniversary we're delving into our archive to take a look at how the magazine started out
Building magazine is 170 years young this year and to celebrate we'll be bringing you a piece of construction history from our archive every week.
Today we kick off by taking a look at the first ever cover of Building magazine - quite a contrast to how it looks today …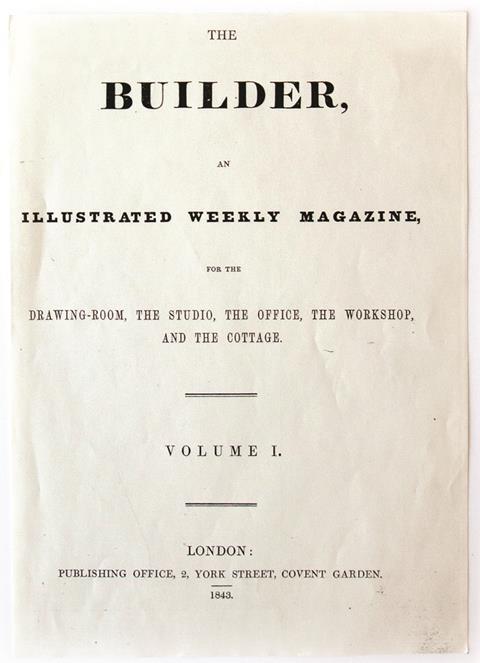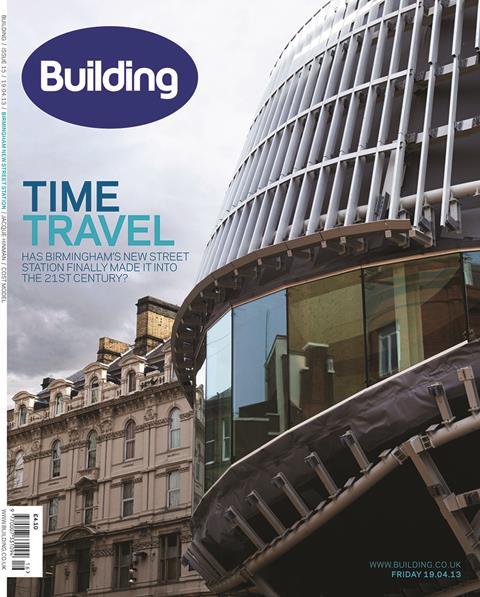 Building was launched as 'The Builder' in 1843 by Joseph Aloysius Hansom, who regular readers will know is still contributing to the magazine as our weekly gossip columnist. Hansom was an architect, with Birmingham's Roman-style town hall being one of his most notable works, and he is also remembered for designing the Hansom cab, a type of horse-drawn carriage.
Hansom's vision for The Builder was that it would 'encompass the whole building trade and promote better communication between its parts'. It contained sections such as Our Sermon, which 'dealt with the relative duties of master and man' and a section for women readers including features such as 'The English Maiden' and 'The Ladies Work-Table Book'.
A copy of the journal could be bought for 4p and by its 6th issue, 3,000 copies were being printed. Here's a taster of how it looked inside in the early days: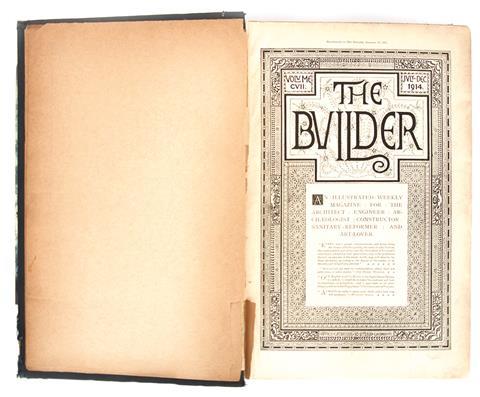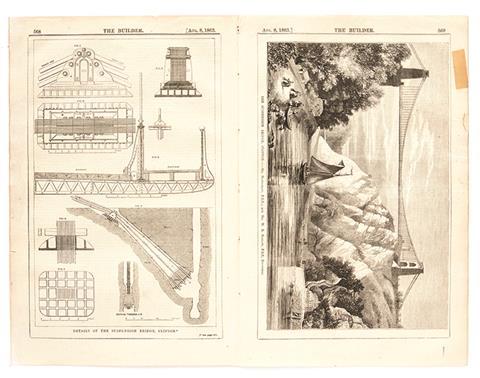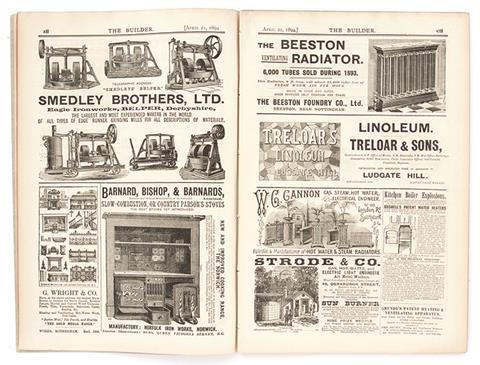 Keep an eye out for more from the archive over the coming weeks.
Also in 1843 …
Charles Dickens' A Christmas Carol is published
The first major wagon train sets off for the American North-west
The Economist is first published in London
The first tunnel under the Thames and the world's first bored underwater tunnel opens