From the ingenious transformation of some of London's remaining gasholders into homes to the UK's first proton beam facility; from an office that blurs the boundaries between work and home to the fastest school ever built, Ike Ijeh surveys the shortlisted nominees for the coveted Building magazine Project of the Year Award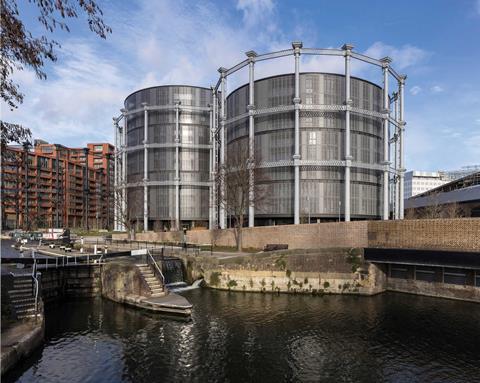 London
Architect Wilkinson Eyre
Client King's Cross Central Limited Partnership
Contractor Carillion
Submitted by Wilkinson Eyre
Gasholders may be a diminishing presence on the British urban landscape, but this radical project puts some of those remaining to ingenious reuse. The triplet of grade II-listed but disused gasholders in the centre of the massive King's
Cross Central regeneration site in the middle of London have been transformed into three conjoined cylindrical residential blocks containing 145 flats. The original cast-iron latticework drums are structurally independent of the new buildings, but are carefully interwoven through and around them to create a landmark contemporary luxury residential development that resonates powerfully with the raw industrial heritage of its host structures.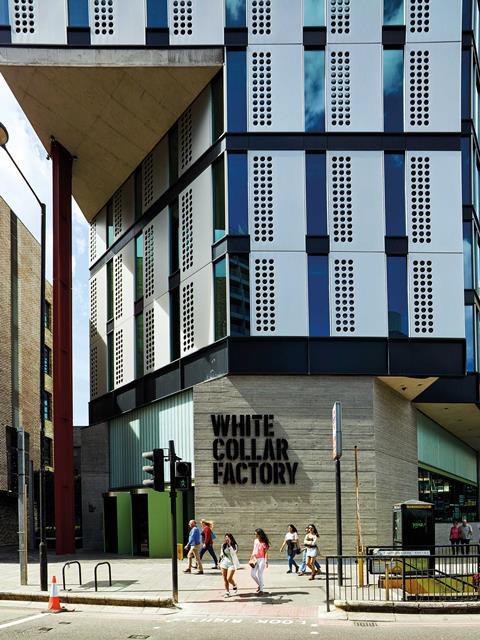 White Collar Factory
London
Architect AHMM
Client Derwent London
Contractor Multiplex
Submitted by AHMM
In recent years there has been much talk of the office of the future as a hybrid workspace that blurs boundaries between work and home by suppressing traditional corporate monoculture and prioritising informality, individuality and wellness. While such aspirations are now increasingly common, White Collar Factory was arguably the earliest and most influential large-scale representation of the trend. The office harks back to the simplicity, efficiency and longevity of 19th-century factory buildings and translates this into a pioneering 21st-century template chiefly centred on high ceilings, deep plans, simple passive facades, concrete structure and smart servicing. The result is one of the most ambitious office buildings in London and a landmark development that could well serve as a template for how future office design is both perceived and progressed.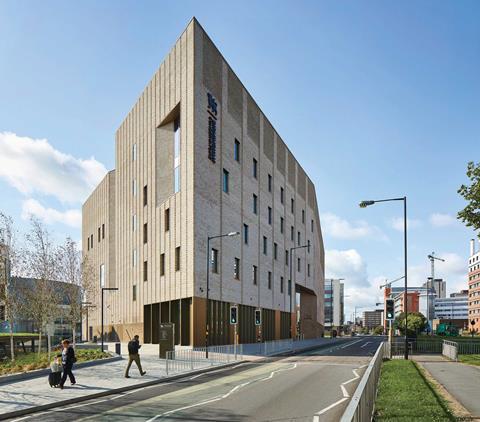 Royal Birmingham Conservatoire
Birmingham
Architect Feilden Clegg Bradley Studios
Client Birmingham City University
Contractor Galliford Try
Submitted by Galliford Try
Renowned cellist and conductor Julian Lloyd Webber is the driving force behind the UK's first purpose-built music teaching and performance academy in over 30 years. The £57m state-of-the-art venue contains a 500-seat concert hall, a 146-seat recital hall, a 100-seat organ studio, a 100-seat experimental studio, more than 70 teaching rooms and an 80-seat jazz club that claims to be the first permanent jazz performance space in any UK conservatoire. Facilities for 650 students are contained behind a restrained brick facade that eschews the flashy exhibitionism that much of Birmingham's showpiece civic architecture has adopted in recent years.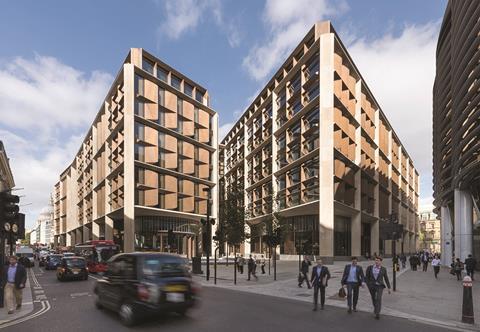 London
Architect Foster + Partners
Client Bloomberg
Contractor Sir Robert McAlpine
Submitted by Sir Robert McAlpine
It's not often that a big commercial project ends up constructing a shorter building than that permitted by planners, but that is exactly what happened at Bloomberg's new European headquarters in the City of London. Not only did Bloomberg reject the high-rise typology encouraged by the planners, in its sensitive engagement with historic context, materials and public realm the American giant also gave its British audience a timely lesson in urban character and civic responsibility. Interspersed with its heritage sensitivities is a trailblazing environmental strategy that includes a "breathable" external envelope and a radical internal "petal" ceiling system that combines lighting, ventilation and acoustics.
Read part two of the shortlist tomorrow