Davis Langdon's head of Manchester reflects on the construction activity that has elevated the home of this year's BCO conference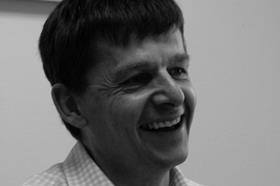 As I walk through the streets of Manchester with the sun beaming down, I can't help but reflect on all the changes I've witnessed since the BCO was last here in 2004 when major commercial developments like Spinningfields and Piccadilly Place were still under construction. The city today looks truly 'fit for purpose' and ready to welcome the BCO delegates.
Why has so much happened in Manchester? For one, it's a great city but it has also had the benefit of strong and consistent leadership over this period with a council that has continued to show ambition and imagination. It will be good to hear from Sir Howard Bernstein, its chief executive, on Thursday morning about what makes a great city. Knowing the man, I'm sure he will cover many things other than his own tireless effort to take Manchester forward!
While delegates won't see many tower cranes on the Manchester skyline this year, there is activity underway which should manifest itself shortly into the next wave of new office development. As I continue my walk, it is good to see Argent's One St Peter's Square project getting going, with its shiny new site hoarding having been completed just in time for the conference. Just across St. Peter's Square, the magnificent Town Hall Extension building is also in full flight with its comprehensive refurbishment underway to completely rejuvenate Manchester City Council's main office complex in the city.
There is much for all the BCO delegates to see and do - so let's hope the sun stays shining for them to see Manchester at its best …
Stephen Frood is head of Manchester at Davis Langdon, an Aecom company