Here are seven things we learned at last week's Building Live conference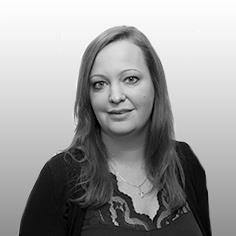 As controversial characters in construction go, Mace executive chairman Stephen Pycroft ranks high. Highly rated by clients for his no-nonsense delivery style, and feared by certain sections of the supply chain because of the same, the man who masterminded the building of the Shard is, it is fair to say, an opinionated man who himself divides opinion. So when Building got the chance to interview him on a live stage last Thursday, we were expecting a few fireworks.
Pycroft did not disappoint. From outlining his penchant for "chopping heads off" those who underperform, to his view that Mace is "a 4 out of 10 business" (but that's ok, because the competition "is only a 3 or a 4") to his take on Chinese contractors, Pycroft spoke with refreshing candour about the industry he has been a part of for more than 35 years. He seemed to set the tone, for that candour was evident throughout discussions at the event.
So, here are seven things we learned at last week's inaugural Building Live conference in London:
Pycroft's axe is possibly sharper than George Osborne's
The Mace executive chair lived up to his reputation for toughness. Saying that he expects "people to do what they say they're going to do", Pycroft added "if you don't do it, get ready to get your head chopped off because we're not going to mess around".
London's shortage of planners is so great, some developers are funding the positions themselves
As commercial developers cautioned that a shortage of local authority planning officers was holding up development positions, Argent partner Tony Giddings revealed that his company paid Camden council to take two on to solve the problem.
There may be hope yet for housing coming under the remit of the National Infrastructure Commission
dRMM co-founder Sadie Morgan's announcement that she had been asked to lead work for the NIC on the subject of housing in London, and how it relates to the infrastructure plan, may pave the way for the commission to take on a wider role on housing. This has been a move consistently called for by Building's Agenda 15 campaign, in a bid to depoliticise housing delivery, but so far has been rejected by the government.
Barriers to BIM remain high
Lendlease's Rahul Shah admitted that his company had a tier one architect unable to issue a BIM model because "their insurers wouldn't let them," underlining how far the industry has to go to really integrate BIM into its working practices.
The UK skills shortage is creating opportunity for Chinese contractors
Manchester Place's Deborah McLaughlin's revelation that she was talking to Chinese contractors to compensate for a shortfall in local capacity is yet further evidence of the growing acceptance of Chinese firms in the market.
Watch out northern powerhouse, here comes the Midlands Engine
Birmingham council leader Albert Bore reiterated the phrase to emphasise the growth he expects to follow the West Midlands city deal.
The UK needs to up its game on wellbeing, or risk losing a generation of workers to European cities
Kevin Chapman of Lendlease acknowledged that developers "have been a bit slow off the mark" in terms of wellbeing, and warned that the mobility of Generation Z could see them move to places like Berlin to work if the UK doesn't up its game.
Straight talking like this is particularly welcome in an age where businesses across all sectors have been challenged for drifting into corporate vagaries which hinder, rather than help, both their own efficiency and ability to engage with Whitehall decision makers. For their frankness and clarity of purpose, we thank our panellists and speakers last week. And given the challenges facing the built environment that the industry can help to address, we urge the sector to respond with more of the same.
Sarah Richardson, editor