Climate-change protesters get aggressive, Esther McVey opens a portal to more criticism, it does rain in the Antipodes and get ready for a Halloween, Guy Fawkes Night and Brexit bash all rolled into one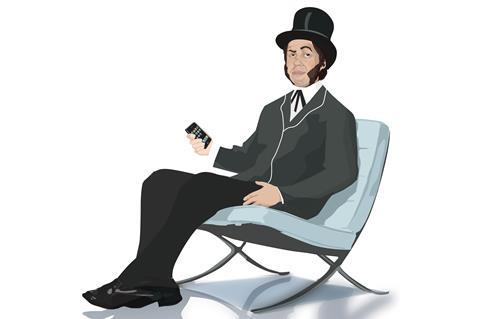 Rebel yell
Hordes of Extinction Rebellion climate-change protesters descended on the City of London last week, with some venturing down to Old Billingsgate fish market by the Thames to harangue delegates attending Mipim UK and to, well, threaten them with extinction, including my hack. Yelling anti-property industry slogans, one placard-carrying type hollered at my colleague that he and other visitors were "doomed", before adding: "We're coming after you." It's nice to feel wanted.
As one door closes…
My hack was there on a flying visit to see what latest gems housing minister Esther McVey could manage. You may remember her comments about 3D architects at the recent Tory party conference and last week she told bemused visitors: "If we are to solve the housing crisis, we need to not just open the doors to new skills and technologies but to literally knock them down." If I do find these doors, and it could be tricky, I'll follow McVey's lead and knock them down. Literally.
Harbouring resentment
Laing O'Rourke finance director Stewart McIntyre was in Australia when my scribe spoke to him about the firm's latest numbers. His visit included stops at Adelaide, Melbourne and Sydney from where he was speaking. Perhaps he was out there to escape the non-stop rain the UK has been putting up with this autumn? Fat chance. "It's raining in Sydney too," he lamented.
#oldies-but-goldies
The City's tallest office block is starting to take shape but sadly 22 Bishopsgate doesn't seem to have caught Instagram users' imaginations. According to data supplied by property agent Savoy Stewart, the building is way down the league table of most "Instagrammed" office blocks in London. Heading the hashtag list is the 15-year-old Gherkin and the even more venerable Tower 42. You can't beat the old classics.
Hod on a moment
Spotted on the (brick) wall next door to Building's office in London's trendy Shoreditch. Paraphrasing, I believe, well-known brick lover, US architect Louis Khan, the graffiti runs: "Brick just wanna get laid." Talk about laying the puns on with a trowel …
Unfinished business
Amin Taha, the architect behind a controversial building in Clerkenwell, central London, is holding a party to celebrate the fact that he won't have to knock it down. A planning inspector overruled Islington council's order to take the wrecking ball to the RIBA-award winning building – which, to a layman's eye, looks half-built. 15 Clerkenwell Close is a seven-storey building that contains eight flats, including Taha's own home. The event to celebrate its rescue takes place there next Friday 1 November. It promises to be a Halloween, Brexit and Bonfire Night mash-up all rolled into one. They're hoping to make it an annual event. Let's hope the Brexit bit only appears this time round (if at all).
Happy place?
I'm wondering if Kevin McCloud, presenter of Channel 4 series Grand Designs, is ruing the decision to call his development business Happiness And Beauty. It went into liquidation last week.
Dwarfing all other events
The full extent of the success of Building Live Club's first foray into the regions last week is only now becoming clear. Building Positive Outcomes for the North West was held in the art deco grandeur of Manchester Hall and attracted the great and the good from the region's construction industry. But we can now reveal that it also appears to have aroused interest from seasoned practitioners of the silver screen. My eagle eyes spotted former Coronation Street and Red Dwarf funny man Craig Charles close to the venue entrance, doubtless preparing to avail himself of everything there is to know about the North-west's developer community. And who says construction doesn't have a sense of humour?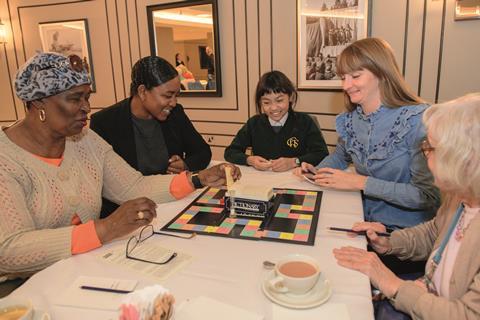 Victory for players
Senior citizens had fun recently at the Victory Services Club in London as part of Marble Arch London Business Improvement District's Silver Sunday Board-Gaming Gala. Supported by volunteers from firms including Galliford Try and British Land, attendees played games and enjoyed tea and cakes. I'll drink to that.
Send any juicy industry gossip to Mr Joseph Aloysius Hansom, who founded Building in 1843, at hansom@building.co.uk