Tension is bubbling – opinions differ on what makes 'beautiful' architecture, an MP ignores political plots and one of my hacks encounters Corbyn on the road. In other news, Ben Derbyshire toasts the RIBA's bar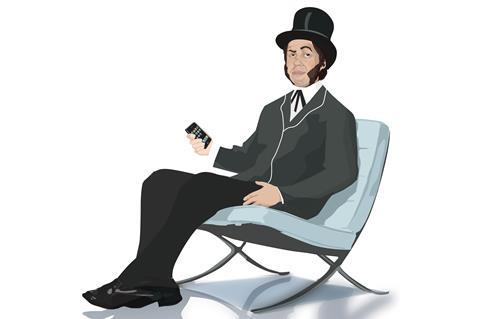 Classic lines
It's fair to say that developer Sir Stuart Lipton isn't impressed with the appointment of Roger Scruton to head up the government's Building Better, Building Beautiful commission, which seeks to "promote better design and style of homes, villages, towns and high streets". Dismayed is probably a better description. A well-known fan of Georgian architecture, Scruton has, by and large, no truck with modern designs. My hack wondered what Scruton would think of Lipton's 22 Bishopsgate tower going up in the City. "I don't need to even ask him," sighed Lipton.
Raising the bar
One of my team was at the RIBA's headquarters on London's Portland Place last week to hear smaller firms get tips from the likes of the London School of Economics' Tony Travers and dRMM's Sadie Morgan on how to win more work. At the end of the event, the 400 guests were invited to have a drink at the bar by RIBA president Ben Derbyshire. It's not yet been named. "Ribar," suggested Derbyshire. I'll drink to that.
Suitable attire
On Wednesday, consultant Ridge hosted a reception at the posh Royal Automobile Club on London's Pall Mall. As well as the invite came a link to the dress code so attendees wouldn't run any risk of disgracing the institution, set up in 1897. It took my would-be attendee to pictures of square-jawed hunk David Gandy modelling various suits including a double-breasted number of the sort favoured by Jacob Rees-Mogg. There the comparison ends, though, as Rees-Mogg, last week quoted at 17/2 to be the next prime minister – who knows what will have happened by the time this edition arrives in your office – is sometimes compared to Walter the Softy, whom older readers will remember was the target of Dennis the Menace's japes in The Beano.
City blues
One of my colleagues met with the London "grand fromage" of a regional contractor last week in the impressive surroundings of the Ned, located on Poultry in the City, and was mightily impressed with what owner Soho House has done with the place. The Edwin Lutyens-designed Midland Bank building opened back in 1924 but recently underwent a revamp and is now a posh hotel with several bars and restaurants, catering for the well-heeled. While loving the location, my colleague couldn't hear as much of the conversation as he would have liked, putting this down to the venue's house band, which was sat atop a raised dais in the middle of the ground floor, creating an almighty racket.
Signature move
Amid last week's Brexit withdrawal agreement shenanigans, a number of Conservative MPs tweeted photographs of the letters they'd written to the party's 1922 Committee, expressing no confidence in the prime minister. It all got rather tiresome, frankly, and obliterated most other news, so when I saw that yet another Tory MP, Margot James, had tweeted a photo of herself signing a letter, I nearly blew a fuse. However it turned out the Stourbridge MP was merely writing to object to a proposed – and it turns out much-pilloried – development of nine large luxury homes on the popular Saltwells nature reserve in Dudley. The scheme has already prompted thousands of outraged locals to register their opposition. James has thoughts closer to home, it seems …
Left lane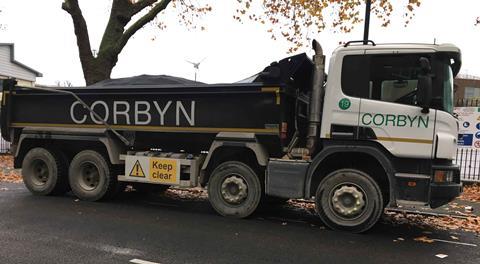 One of my hacks spotted this on the way into work last week – it was even parked on an Islington street in north London, aka Corbyn country. My hack was tempted to ask its views on Brexit, but fearing a fence-sitting response, he took a picture instead. Perhaps the wagon had been filled with those Remain-backing Labour MPs who – unlike their leader, a man convinced the UK leaving the EU can't be stopped – have been growing ever louder in their calls for another vote on Brexit.
Send any juicy industry gossip to hansom@building.co.uk