Covid-19 could trigger stronger alliances with construction firms, says Scape's Mark Robinson
The construction industry has never been afraid to face challenges head on. This is particularly true of those operating within the public sector, where budgets and delivery scopes have been notoriously tight following more than a decade of austerity measures.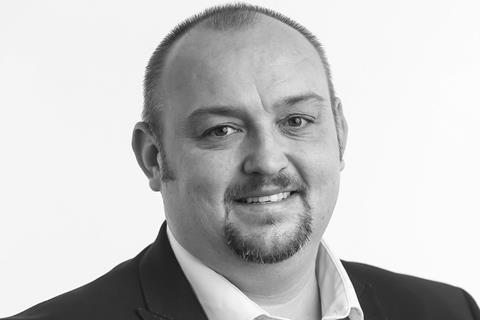 As we look ahead to an increasingly challenging future that has been moulded by the ongoing covid-19 pandemic, it is clear that the sector will once again have to sharpen its pencil and tighten its belt in order to play its part in the economic recovery. While there are encouraging words in the media about big investment in shovel-ready projects that will kick start the economy, most in the public sector will not be able to escape the reality of already stretched budgets having to go even futher, particularly in local authorities.
However, it is my belief that the months and years ahead will stimulate a stronger, more resilient relationship between public sector buyers and contractors, forged against a backdrop of mutual and necessary evolution.
Many local authorities will have spent heavily in fortifying public services during lockdown
Communication will be at the core of that relationship, and we should not shy away from the difficult conversations that lie ahead. Indeed, I would argue that one of the silver linings of the pandemic has been the additional effort businesses have taken to widen the lines of communication both internally and with partners. It is vital that we take this trait forward as we come to establish what good, effective project delivery looks like in a more volatile economy.
Undoubtedly, the reality and the practicality of social distancing means that projects cannot be progressed as quickly as before. Subcontractor and material supply will also be in flux; contributing to a wider picture of uncertain costs and extended project timelines. In some instances, particularly where projects were already under way prior to lockdown, there will need to be extensive negotiation to ensure all parties can agree on realistic solutions where the financial implications of these new working conditions are shared and worked through together.
Neither clients nor contractors have the time, money or resources to spend on extended procurement processes
In the longer term, we can expect the planning and management of projects to become more important than ever. Many local authorities will have spent heavily in fortifying public services during lockdown and will need to continue channelling funding appropriately. Unfortunately, infrastructure budgets will inevitably come under additional scrutiny.
Necessity is so often the mother of invention and this means we are likely to see procurement teams come to the fore to ensure projects are planned and managed efficiently, and that creative solutions are sought from architects, consultants and contractors to maintain high standards in design and construction. We have seen first-hand over the last decade how procurement can act as a cohesive force; driving all parties forward with a common objective.
Procurement will also play a critical role in ensuring the industry bounces back while bearing the government's 2050 net zero carbon targets in mind. Even in times of recession, it is the public sector that must set an example and lead the rest of the UK towards a more sustainable economy. The built environment is key to the fight for a greener future, so project planning will begin to increasingly factor in how publicly funded buildings can sustain themselves and potentially contribute to the carbon demands of others through a combination of material choice and intelligent design.
Undoubtedly, a difficult road lies ahead. Across the public sector, there may be a temptation to consider old habits: a greater number of projects could be put through a traditional tender, which will drive contractors to enter into a race to the bottom, or worse for the client yield no bids at all. Neither clients nor contractors have the time, money or resources to spend on extended procurement processes. As outlined by recent ONS data – two in five contractors have had their revenues cut in half since the start of the pandemic.
Framework procurement offers clients simplicity and speed to market, while reducing bidding cost and risk for contractors. It also ensures best practice contract terms are in place. Putting further obstacles in the way of delivery will only hamper our collective ability to secure best value for the taxpayer and deliver the spaces that the community and the economy needs to level up.
But these challenges are not insurmountable. As a sector, we have faced a variety of obstacles over recent decades and have overcome them when we work together toward a common goal.
With the right mindset and a renewed understanding of mutual circumstances – coupled with open lines of communication, intelligent planning, clever use of digital innovations, offsite technology and existing modular designs to help get delayed projects back on track – the public sector and the construction industry can create a much stronger alliance that will help the economy regain its strength once more.
Mark Robinson is Scape Group chief executive