Building's coverage of this week's BCO conference kicks off with a blog from Great Portland Estates' James Pellatt as his charity cycle ride to the event gets underway
BCO week is upon us and by Thursday, the great and good of commercial property and construction will have descended on Manchester for this year's conference.
We have pulled together a team of bloggers to keep you in the loop on all BCO news, announcements and issues as they unfold. To kick us off, James Pellatt, head of projects at Great Portland Estates, blogs as the brave and lycra clad cyclists have set off from central London this morning, for a three day ride up to the conference to raise money for Francis House, a Manchester based children's hospice. A great cause and we wish the riders the best of luck as they set off on their 240 mile ride. More updates to follow.
James Pellatt, head of projects at Great Portlands Estate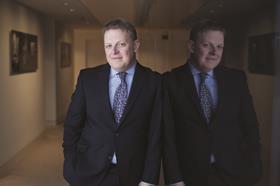 The BCO recently asked its members 'Is cycling the new golf?' Judging by the number of entrants on the golf day or cycle ride they seem on equal par (excuse the pun). This morning 41 other cyclists joined me and leave EC Harris HQ ready to cycle the 240 miles to Manchester.
The inspiration for the ride came from a discussion in a queue at last year's BCO Conference with Peter Williams of Arup. The logistics of organising a ride around Lake Geneva were understandably too much and we felt we had missed a trick in not cycling from London. The inspiration hit us that with this year's conference in Manchester this was achievable. A quick call to James Wates confirmed that the spot for cyclists was available. Never in my wildest dreams did I assume that we would attract 42 riders to this three day event.
Hopefully a bout of the worst man flu known to man over the past three weeks hasn't drained me of all my endurance
I'm delighted that not only have we got a wide range of sectors and professions entered but we have also attracted entries from all over the country. It's easy to forget that it's the British Council for Offices and not just a London based organisation. A third of riders are actually cycling back to the North-west and admirably giving up their weekend to be in London for Monday morning. The aim of the ride is to raise money for a Manchester based children's hospice Francis House, at the time of writing we have raised £11,000 of our target of £20,000, more details of the charity will follow in subsequent blogs.
On a personal note a thankfully mild winter has allowed for quite a bit of training involving a seven mile commute from north London, together with extra laps around Regents Park and Sunday morning escapes to Hertfordshire. Hopefully a bout of the worst man flu known to man over the past three weeks hasn't drained me of all my endurance and I'm as ready as I probably can be. In order to make myself feel better I have again spent too much money on the Rapha website and will no doubt go faster as a result (if you're wondering how so many cycle shops can survive, they are masters at selling you more equipment and clothing, worse than crack dealers in fact).
Today will take us from EC Harris HQ, north 88 miles through the beautiful English countryside to Daventry. After months of planning it will be good to get going. More updates from the road can be found on Twitter and on this blog going over the next few days. Until then, allez allez as they say in France.