The government bids a frugal farewell to its chief construction adviser (now set to spend more time in the kitchen), London 2012 construction heroes are honoured by the palace, and we count our Xmas cards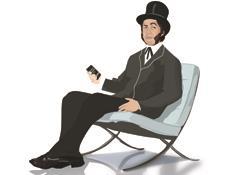 Cutting their cloth
We all know that government austerity is really starting to hit hard when it comes to new projects. But at the end of last year the Cabinet Office hit previously unheard of levels of parsimony at the leaving party it laid on for outgoing chief construction adviser Paul Morrell. While it (so generously) allowed Morrell to use a meeting room in the Treasury, it did not run to coughing up for a couple of bottles of wine and nibbles to see him on his way. Fortunately the Construction Industry Council was on hand to step in and stump up for some crisps and plonk. There's gratitude for you.
Decking the halls
Building would like to thank everyone who sent us Christmas cards over the festive period. Two in particular stood out: the first was a "CHOCCI Tablet" from P+HS Architects: a bar of chocolate boxed in a faux-smartphone container. CHOCCI, by the way, stands for "Calorie High Open Connectivity Computing Interface". The other was a festive "self-build" housing kit from Liz Male Consulting. The ingenious PR firm merrily "bulldozed the building regulations" to give recipients a pop-up housing estate centred on a card Christmas tree on "a generous land allocation of 247cm2".
Battening down the hatches
Make Architects spent a nervous few hours hunkered down in their central London headquarters last month, after their office was inexplicably circled by a tank. Director Frank Filskow tweeted a picture of the armoured vehicle parked up outside the studio, while the practice's main twitter account @MakeArchitects exclaimed with some alarm later: "It keeps driving past?!" Could this be evidence of the competition between architects getting tougher still?
Mounting the podium
It wasn't only Olympic athletes who were recognised for their 2012 Games achievements in the New Year Honours, Hansom was glad to see. Several high-profile construction figures involved in the construction effort were also honoured. Paul Deighton, former chief executive of Locog, was awarded a KBE while his colleagues James Bulley and
David Hickey received an OBE and an MBE respectively. Plus, Capita Symonds' John Nicholson, client project director for the Olympic and Paralympics village on the Olympic park and the aquatic centre and aquatics zone, received an OBE as did David Peacop, the head of logistics at the ODA's delivery partner CLM. Mobots all round!
Cooking the books
If you've ever felt the frustration of receiving an initial budget estimate for a project that then turns out to be wildly wide of the mark, you may like this. The boffins at Oxford University's Saïd Business School say most project management forecasters are "fools or liars" and in a few cases "criminal penalities may be warranted" where forecasts are wilfully "deceptive". The authors attribute inaccuracies to some "genuine forecasting mistakes arising from over-optimism" but add "some estimates are deliberately misleading, designed to secure financial or political support." Some food for thought next time you get a suspicious-looking forecast through.
One I made earlier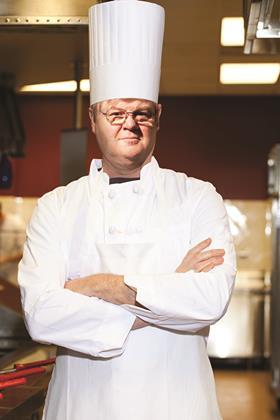 Despite a lack of government hospitality (see above) the great and good turned up for drinks to thank outgoing chief construction adviser Paul Morrell and see him on his way - including his wife, basking in the glow of having finally persuaded her husband to stop working (three years later than he should have done). She revealed that Morrell has taken up cooking since retiring - having previously been unable to attempt anything more complex than a cup of tea. Given Morrell's background as a QS, you won't be surprised at his method: apparently he follows recipes precisely, never improvising with either ingredients or cooking methods. It's all about exact measurement, he confided. Really Paul, what a shock.
Send any juicy industry gossip to hansom@ubm.com