This week, Terry Farrell's former life, a musical interlude with Rafael Viñoly, plans for Battersea Power Station's third phase go south, RICS' HQ is publicly exposed - and oh, some football results just in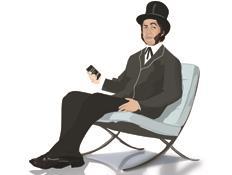 Definitely obviously
"Obviously" was the word of the day when Gatwick airport launched a jazzy marketing campaign at the Shard designed to boost its bid to build a second runway, in the race to expand airport capacity in the South-east. Posters, memory sticks, bags and name badges all sported the word "obviously", unsubtly pressing home the argument Gatwick is the "obvious" choice for an additional runway. Amusingly, Gatwick's masterplanner Sir Terry Farrell was reminded by a hack that in a former life he had worked with Thames Gateway on a proposal for an island airport in the estuary. A red-faced Farrell said the Estuary airport had been one of a number of proposals with the ultimate aim of "flood mitigation" and he was now "fully convinced" Gatwick was the way forward. Obviously.
Sonata for one hand
Anyone who picked up last week's issue of Building will know the City of London's outgoing planning officer Peter Rees is not bowing out quietly. One colourful anecdote, which for reasons of space did not make the piece, regards Uruguayan-born Walkie Talkie architect Rafael Viñoly. Rees recounted playing duets with Viñoly, "him playing the piano and me playing the viola", which he found "slightly infuriating". How come? "He wouldn't switch his blackberry off," Rees recalled. "So he'd be playing a sonata with his left hand while he was answering his blackberry with his right! He's an amazing guy."
Pushing the boundaries
David Twohig, head of design and placemaking at developer Battersea Power Station Development Company, could scarcely contain his excitement when speaking about the station's redevelopment at a Built Environment Networking's event last week. Designs by Frank Gehry and Norman Foster for the third phase, a mixed-use scheme to the south, will be unveiled imminently and, he teased, "what Frank is proposing is pretty out there". Given that Battersea Power Station already features on the album cover of Pink Floyd's Animals (alongside a flying pig) and in blockbuster film Batman: The Dark Knight, we can't wait to find out what "pretty out there" could mean.
A league of their own
Premiership footballers are known for their collections of swanky mansions, but a group of players from Liverpool and Arsenal are taking property investment a whole lot more seriously by investing in, and becoming directors of, a property company. The league's top scorer, Liverpool's Luis Suarez, along with his teammates José Enrique Sánchez and Lucas Leiva and Arsenal duo Santi Cazorla and Mikel Arteta, are involved, according to reports. The players have become directors of Capital & Centric Investments LLP, set up by Manchester-based developer Capital & Centric. We presume there's a table football table in the boardroom.
All in
Last year the government's Construction 2025 report set the target of making the industry more diverse. It's pleasing to see many firms are getting to grips with doing just that. Consultant Gardiner & Theobald has launched a schools-based initiative called Change the Skyline to encourage young people, and in particular young women, to the sector. Meanwhile the RICS launched its Class of Your Own secondary schools-based project last week, which will promote construction careers to pupils from a diverse array of backgrounds.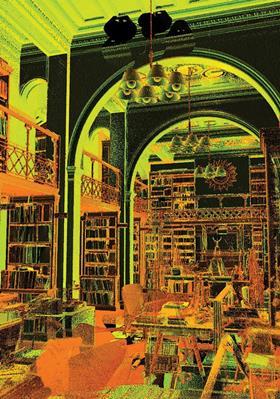 RICS gets laser treatment
Good to see RICS is practising what it preaches when it comes to BIM. The venerable professional body, which has been urging surveyors to adopt BIM for a number of years, has begun a BIM assessment of its headquarters, built in 1899 on London's Parliament Square. RICS has drafted in 3D measurement experts Severn Partnership to carry out a laser scan of the property. RICS hopes to raise awareness of BIM and to use BIM to support any future refurbishment work at the building. You can see a video of the model's progress at www.rics.org/uk. If nothing else, surveyors can now take a closer look at the building their membership fees are helping to upkeep.