Those who feel the reality show that is life has just taken a surreal turn for the worse in having a game show host elected as the next president of the United States, will find nothing to reassure them on this page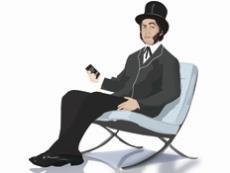 Unforbidden Apple
The contract to build the new Google headquarters at King's Cross in north London is the one everyone wants to win. "We've thrown the kitchen sink at it," says my source. This is one of those projects where bidders wheel out top brass to spearhead their pitches. I was curious to know whether electronic products by rival tech firms – Apple, for example – would be banned when teams made their presentations. It seems not. My source tells me those on the other side of the table have been known to whip out their iPads in earlier meetings about the project.
The Big Apple just got bigger
Donald Trump's still scarcely believable rise to the US presidency has given New York's development community a rare insight into the next occupant of the White House. Despite his erratic public persona, people who have worked closely with him on his many Manhattan development projects told my hack visiting the Big Apple last week that he seemed both seriously smart and a stickler for detail, with one citing his detailed involvement in leasing negotiations for a school moving into one of his mixed-use schemes. While many were appalled by Trump's rhetoric, several figures in the development world speculated his presidency could herald a Manhattan building boom. Not only is development in the city Trump's background, you also have other New Yorkers taking top political roles, suggesting the Big Apple will still command a disproportionate amount of attention and investment. The city's former mayor Rudy Giuliani is in line for a big executive role under Trump, while New York senator Chuck Schumer is now the Democrats' most influential politician in Washington as the party's new leader in the Senate. As one wag put it: "Those voters in Ohio thought they had grabbed more attention for themselves, but really they've brought more for New York".
ICE-ing on the cake
One of my hacks was at the ICE last week to see Vinci Facilities, the FM and fit-out arm of Vinci, show off its impressive revamp of the group's grade II-listed headquarters on George Street in the shadow of the Houses of Parliament. It's fair to say the pressure was on the team from the off: the firm's parent Vinci Construction and its chief executive Bruno Dupety decided to hold a couple of board meetings at the venue while the work was ongoing. The team also worked out it had just six hours of float time for delays. But what caught my eye was not the ICE events due to be held the Monday morning after the Sunday night finish, but the wedding pencilled in for the following Saturday. What concentrates the mind more? Late payment penalties or blubbing brides forced to change venues at the last minute because of late builders? I think we all know the answer to that.
You call that music?
To the palace now where an architect friend of mine was last week picking up an MBE from Prince Charles no less. Charles is famous for his views on architecture but this time he kept his thoughts to himself. Perhaps he was distracted by some of the music the orchestra that is lined up for these things was playing. As well as a few classical pieces, they also struck up a version of Stairway to Heaven by 1970s heavy metal bad boys Led Zeppelin. My mind wandered and I asked myself, what might the Buckingham Palace orchestra be playing in 20 years' time? Firestarter by The Prodigy, perhaps?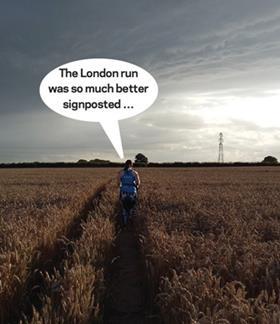 A run for your money
A big shout out to Chloe Agg, a senior mechanical engineer at Cundall, who has committed to running a whopping 1,000 miles for charity. After raising money for various charities through a couple of fun runs, Chloe came up with the idea to raise even more by running 1,000 miles in a year. But then she won a competition to run a full marathon in Nepal which will take place tomorrow (Saturday). Chloe's 1,000 mile challenge will raise money for Global Action Nepal, a charity that provides schools, teachers and teaching resources to support education in Nepal. You can donate by visiting www.justgiving.com/fundraising/Chloe1000.
Send any juicy industry gossip to hansom@ubm.com