A US construction giant celebrates the opening of Spartak Moscow's new football stadium, the Australian prime minister goes to live in the Outback and there's some sterling charity work being done across the sector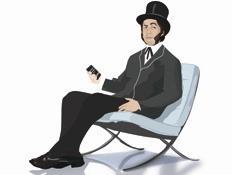 Women on board
Could Balfour Beatty's next chief executive be a woman? Sad though it is, in 2014 female bosses are still few and far between in the construction industry. However, the headhunting firm that Balfour Beatty has appointed to look for its next chief executive is something of a specialist in hiring women. The Zygos Partnership, which is conducting the search, boasts on its website: "We are well known for our work in the appointment of women. Since our inception we have identified and subsequently nurtured relationships with some of the most talented businesswomen." Still, with the percentage of women working in the industry still only 12%, and with just 21 women on the boards of the top 20 contractors, there's clearly a long way to go yet.
Carry on camping
As UK MPs ponder where parliament should sit when the House of Commons is refurbished, they may want to take a leaf out of the prime minister of Australia's book. Tony Abbott is currently running the country from a tent in the Outback bushland for a week. Abbott is making good on a pre-election promise to run the country from an aboriginal community for one week a year, and has based himself in a canvas tent in Arnhem Land, northern Australia. Do the consultants behind the Houses of Parliament refurbishment, Aecom and Deloitte, have similar designs to send UK MPs camping, I wonder? It would certainly be a neat nod to austerity and surely go down well with voters.
Greenwich screen time
The Hong Kong owner of Greenwich Peninsula, Knight Dragon, is accelerating development of the massive 10,000-home scheme next to London's O2 Arena. Knight Dragon lays down another marker in the scheme's development tomorrow, with the opening of a snazzy marketing suite to showcase the developer's ambitious plans, designed by London Eye architects Marks Barfield. My reporter got a sneak peek of the suite last week, which features a jaunty model of the scheme with zipping tube trains and airplanes, an art gallery, bars and show flats. A small cinema, which will show promotional videos after the launch, was playing Batman Begins when we visited. Shouldn't it be showing The Knight Dragon Rises?
A space to grow
This month developer Argent sent 70 staff, including director Tony Giddings, to aid in the renovation of homelessness community Emmaus Brighton & Hove for charity CRASH. The volunteers, alongside a team from Bam, prepared and seeded a wild flower garden and meadow, repainted the community's shop and paved the entrance to make it accessible to wheelchairs and buggies. Emmaus volunteer Ana said: "We are so grateful to you all for everything you have done. This is not just a shop or a garden; this is a home. More than 40 people live here in this community and this will make such a difference to our lives."
Lightening the load
Construction industry charity the Lighthouse Club has been providing emergency financial assistance, welfare and legal support to construction workers and their families in times of hardship and stress since it was founded in 1956. This week the club has expanded the reach of its services with the launch of a helpline for workers in need. The helpline is open to all construction workers, but is designed specifically to help workers at SMEs "who are in need of help, advice and support but do not have the opportunity to access it". The helpline is on 0845 605 1956.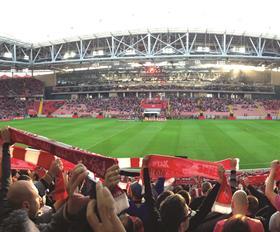 Spartak Moscow's new fans
More news from Moscow and my hack, back from Russia, tells me staff from US construction giant Aecom's CIS team had a spring in their step after the successful launch of the stadium they designed for FC Spartak Moscow. The club christened the 45,000-seat Otkrytie Arena with a 1-1 draw with Serbia's Red Star Belgrade in a friendly a fortnight ago. Russia's elite were out in force for the occasion, including several Russian government big wigs. Aecom said the feedback from the assembled dignitaries was that they were "impressed at what a private company could deliver". We're told Otkrytie was the first Russian football stadium not to be delivered by the Russian state.