This week, Tottenham Hotspur kick off their new stadium, the Building Awards are a night to remember that some may prefer to forget and the competition for one position may not be as hot as some might think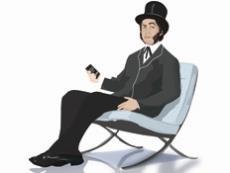 Still going strong
I was having a look at the results of Foster + Partners, which will be celebrating its half century next year, to see how the UK's biggest architect was doing. Its founder Norman Foster always gives away a few interesting facts and figures in his chairman's statement and this year was no different. He says that in the past year he worked out of 36 cities in 10 countries across three continents. Foster is 81.
Point scoring
I hear the concrete is being poured at the new ground for Tottenham Hotspur Football Club. My spies tell me the new stadium must be one thing above all others: bigger and better than Arsenal's. If Arsenal have a bank of 40-inch TVs, Spurs' must be larger - and so on.
I understand steel contractor Severfield is set to start work on the ground next January. It'll be around 15,000 tonnes. Severfield also worked on Arsenal's Emirates stadium a few years back - 5,000 tonnes. A big tick, then, for Severfield. Still, the Arsenal job must make the firm's boss Ian Lawson privately wince. He's a Spurs fan.

League of his own
Speaking of Spurs, I wanted to know what it is like working for the club's chairman Daniel Levy, a man notorious for playing hardball on football's transfer deadline days. In a recent interview in French sports paper L'Equipe, the club's former director of football Damien Comolli revealed why Levy was so successful at driving a hard bargain. He said: "[In negotiations] he never raises his voice, never gets annoyed." So, what is it like working for Levy? My man looked at his hand and said: "I've still got my fingers."
Taxi!
Sadie Morgan was the recipient of Building's Personality of the Year award at last week's awards ceremony. The co-founder of architect dRMM has been battling cancer recently and told me that things were going well.
I was also curious to know if she'd brought any guests along with her to see her pick up her gong. She had - her mum. While Morgan was still going strong into the night, her mum made a rather more leisurely return back to her home in Kent.
Family matters
Who will fill the hot seat of chief executive at Sir Robert McAlpine is a question that's intriguing many in the industry at the moment. The firm is a grand old name in contracting, some would be tempted to say the profession's blue-chip contractor. Would-be chief executives must, then, be falling over themselves to replace Tony Aikenhead.
Not if one chief executive I spoke to is to be believed. "Someone will take it but the big thing is: how do you deal with the family? I wouldn't want that." Perhaps the next man - or woman - would do well to speak to Aikenhead first. He spent, after all, just eight months in the role.
Un-tea-leavable
What to do with those tea bags once you've finished making tea? Well, a company called No More Tea Bags - the clue is in the name - has an answer. In short, it's tea from a can. The company says that with one quick squeeze of the aerosol can, and then adding hot water and milk, the perfect cup of tea is created without the wait for brewing or messing about with tea bags. It sees construction as a key target market. I'm not sure it'll catch on personally but No More Tea Bags is certainly hoping it will. They're calling it a teavolution.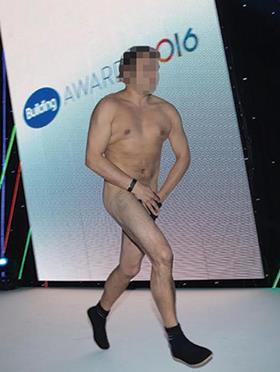 One (or two) too many?
At first I thought my eyes were deceiving me.
At last week's Building Awards, a chap streaked across the stage - in only his socks. Many, thankfully, didn't see it, but for those that did it was a deeply troubling experience. It got me thinking: how on earth do you get into the state where you think running across a stage starkers is a good idea? The phantom, as I am now calling him, has not been identified. We've spared the streaker's blushes but the Building team is curious to know what the bet was - assuming it was a bet and not, as former Labour MP Ron Davies might have termed, a moment of madness. If you can enlighten us, do get in touch.

Send any juicy industry gossip to hansom@ubm.com