We hear Peter Rogers likes to get to the point, somebody isn't very polite about 22 Bishopsgate, a young voice puts the cost of building works into new perspective and a Man U fan is blindingly faithful …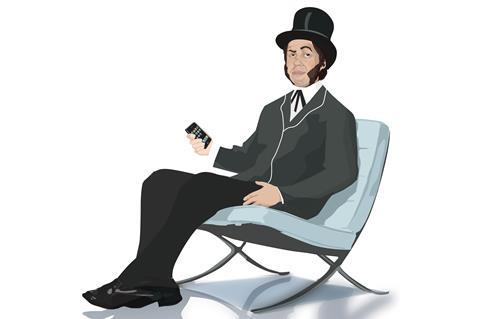 Laying down the law
At the BCO awards evening in London last week, Macfarlanes construction lawyer Ann Minogue received the president's award. She has worked with a host of well-known developers including British Land and Stanhope, former alma mater of developer Peter Rogers – although I'm sure she would consider her stint as a Building legal columnist her greatest achievement. Accepting the award, she said Rogers had told her he would never sign a contract of more than 10 pages. I guess that's telling the brief to keep it brief.
The height of controversy
Speaking of Rogers, one of my team attended Alinea's five-year anniversary party at the top of One New Change in the City last week, and the great and the good were out in force. Among them was Rogers, who is, along with Sir Stuart Lipton, masterminding the 22 Bishopsgate development, where Alinea is the QS. Unfortunately he had left by the time my hack got there, depriving my writer of the chance to put the following observation to him about his development, which is set to top the City's skyline as its highest building. "It's just a wall," one man from a very well-known firm told my scribe. "The only way to make it any better is to build a load of tall buildings around it."
Pizza his mind
I went to the V&A Museum of Childhood in east London last week to hear the announcement that architect De Matos Ryan had won the job of redesigning the Victorian building. The firm was picked, said V&A director Tristram Hunt, because of its experience of co-designing with children. Very appropriate, then, that a young girl and boy from a local primary school were hosting the event – welcoming journalists and introducing the speakers, who included Hunt, local MP Rushanara Ali and the pupils' headmaster. A little nervous at first, they did a good job, and began visibly enjoying the limelight as the morning wore on. In fact, after formally closing the event, the little lad kept hold of the mic and sighed: "£13.5m. That's a lot of money. You could buy a lot of pizzas."
Hear and there
Speaking of money, second highest-paid BBC star Chris Evans leaves Radio 2's flagship Breakfast Show this December, ahead of moving to Rupert Murdoch-owned Virgin Radio. He will take over the channel's breakfast show, but what I want to know is where he will be broadcasting from? Given that studios are being fitted into the News Building at the Shard Quarter development, it would seem Evans will be swapping the West End's Portland Place for heading south of the river to London Bridge in the new year.
A real Red Devil
The boss of consultant Rider Levett Bucknall's office in Manchester is such an avid Manchester United fan, he tells one of my team, that when he was working on the 10th floor of Piccadilly Place, the office of his previous employer Arcadis, he could see the ground of rivals Manchester City. So offended was Russell Bolton by the view that he insisted the blinds be drawn whenever he could spy the Etihad. Some might remark that, given the style of football United are playing compared with City, best summed up as dour versus flair, perhaps those blinds might be useful to shield his eyes whenever he goes to watch José Mourinho's cloggers.
Why not drop by?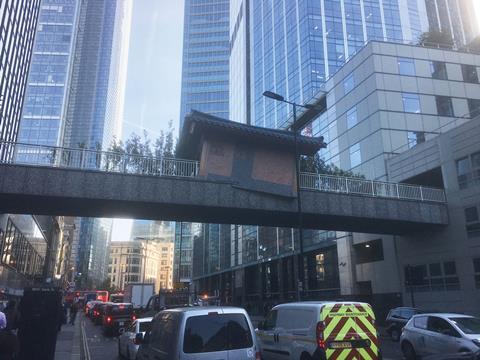 Older readers will recall Dorothy's house falling from the sky and squishing the Wicked Witch of the West in the movie The Wizard of Oz. Who knows if Korean artist Do Ho Suh had that in mind when he came up with his latest work, "Bridging Home, London". Probably not, but anyway, the replica timber and plywood house, complete with bamboo garden, straddles a walkway across Wormwood Street in the City of London, looking to all intents and purposes as if it has been dropped there from above. I like it – and Dorothy would approve, I'm sure.
Send any juicy industry gossip to hansom@assemblemediagroup.co.uk