There's hilarity at the GCS, a ripping idea for how to use waste paper, Crossrail gets its own TV series, and there's an update on the industry's charitable activities. Plus, happy anniversary to a modular building firm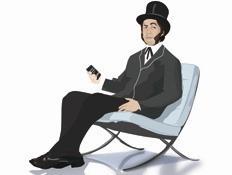 Comic relief
The final Government Construction Summit of this parliament was essentially a serious affair about the government's development pipeline and construction policy. But there were some lighter moments. Tory Treasury minister Lord Deighton raised a laugh from delegates with some shameless electioneering. Asked if he had a message for the construction industry ahead of next year's general election, he simply replied: "Vote Conservative". Chief construction adviser Peter Hansford also prompted chuckles when he said getting the sector to agree on anything was like "herding squirrels, because it's a little bit more difficult than herding cats". I always suspected the Construction Leadership Council was nuts.
Wall paper
In my experience construction firms are no strangers to shredding old documents … for recycling reasons, obviously. Now it turns out these firms can use these piles of shredded paper in the construction of their buildings. Enterprising boffins at Nottingham Trent University have developed a new material made from shredded paper which is as strong as medium-density fibreboard. The academics have created a rigid composite paper-based material that is fire and water resistant and strong enough to build walls. Let's hope they're right, otherwise it could prove a "tearable" idea.
As seen on TV
A date for the diary - a BBC documentary on the construction of Europe's largest infrastructure project, London's Crossrail network, begins on Wednesday (16 July). The three-part series, The Fifteen Billion Pound Railway, will air at 9pm on BBC 2. Crossrail provided exclusive access to the BBC over two years, with camera crews spending time with tunnellers and engineers making the 118km route across London possible. The first episode, Urban Heart Surgery, follows the team of workers as they drive 1,000-tonne tunnel boring machine, Ada, through Tottenham Court Road station within 800mm of the operating Northern line. One to watch.
Checking in
Built environment education provider Class of Your Own (COYO) has got in touch to share details of a competition it has launched to inspire secondary school students about the opportunities that construction offers. Run in conjunction with London Underground, students will be invited to create a James Bond-themed underground hotel and a 3D model. COYO is seeking top industry figures to join its existing mentors, who include Shard structural engineer Roma Agrawal and former RIBA president Angela Brady. To get involved please contact hotelunderground@classofyourown.com.
Plain sailing
Education charity the Transformation Trust and contractor Galliford Try teamed up to host a sailing competition. Eight state schools from deprived areas of the UK were invited to take part in the contest on the Solent, with pupils from each given the opportunity to learn to sail and develop leadership and team skills in the process. Bourne Academy from Bournemouth won the inaugural cup by the tightest margin, beating St Edmund's Catholic School three races to two. Meanwhile, an update on homelessness charity CRASH's sales of its charity cookbook - which features recipe ideas from high-profile construction types, including Building editor and cooking aficionado Sarah Richardson; it raised £5,000. Congratulations to all involved in both initiatives.

Flatpack to the future …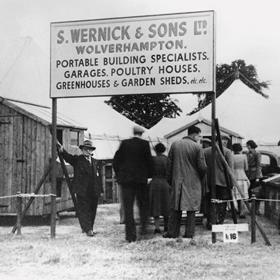 Flatpack or modular building solutions are all the rage these days, with government departments such as education among the clients falling over themselves to erect cheap, flexible buildings. So you could be forgiven for thinking the modular building was a relatively new concept. Not so. Independent manufacturer and hirer of modular buildings the Wernick Group celebrates its 80th anniversary this year. Founded in 1934 by Samuel Wernick, it has survived several recessions and a world war and now employs over 550 people. As this picture from its early years testifies, it was ahead of its time.
Send any juicy industry gossip to hansom@ubm.com