This week, the World Cup gets a clean-up (not before time, perhaps), the UK America's Cup team is inspired by Formula 1, WYG shareholders receive something approaching good news, and some numbers get crunched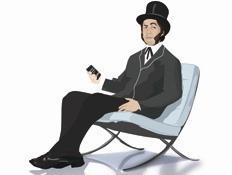 The right formula
My hack checked in with former Capita executive Jonathan Goring this week, as the Sir Ben Ainslie bid to field a UK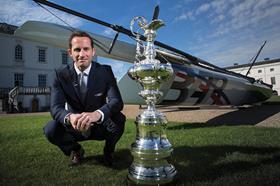 America's Cup team, of which Goring is a part, was officially launched. Sure enough, Goring was at the launch event in Greenwich, but inexplicably his appearance did not attract as much national media attention as that of the Duchess of Cambridge. Goring is leading on the planned development of a HTP-designed headquarters for the team based in the Camber in Portsmouth harbour, with a planning decision expected on Wednesday (18 June). The HQ will be akin to an F1 team facility and could be used by Red Bull F1 design boss Adrian Newey, who may be drafted in to the sailing team by Ainslie (pictured). "There's a lot more of the boat in the air than on the water," Goring says. "They have to be designed with aerodynamics in mind."
A problem shared
WYG's shareholders had cause to celebrate last Wednesday when the consultant issued a correction to its results of a week earlier. WYG said a dividend of 0.5p per share - the first to be paid in four years - would be paid on 3 November 2014, 27 days earlier than the 30 November 2014 date initially announced. The consultant blamed a typo. However, in the grand scheme of things, long-term shareholders have little to celebrate. From the end of 2008, when WYG last paid a dividend, to today, WYG's share price has fallen 99.6% to 115p, as of last Friday.
Hansom found
Such has been my excitement about the World Cup that last week I took up residence on one of Building's web pages (Hays International Salary Survey) to kick a football around in my England kit. It was part of a "Find Hansom" competition Building ran, with a chance to win £50 of John Lewis vouchers. The winner, picked at random, is Nanja Fourie. Congratulations!
Highs and lows
The old adage is that there are lies, damn lies, and statistics. Housing minister Kris Hopkins showed the truth of this in his reaction to annual affordable housing figures published by the statistics office last week. His government press release trumpeted "200,000 new affordable homes delivered" since the coalition came to power in April 2010. Hopkins boasted the figures showed the government's policies were "a real success story" (see page 14). But what his release didn't say is that the number of affordable homes built actually dropped in the last year. Possibly the most deceptive part was his choice of a 200,000 homes headline figure. The biggest single year's contribution to this figure came in 2010-11, when 56,000 were built. But in that year the coalition essentially delivered Labour's programme. The coalition's own affordable housing policy was launched from April 2011, since when the number of homes built has fallen every single year and is now running 35% lower than the 56,000 seen just four years before.
A clean sweep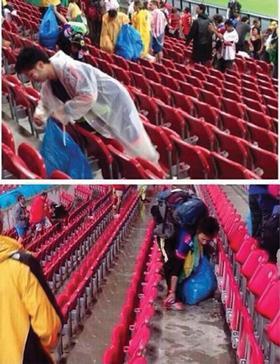 The problems with the construction of the stadiums and supporting infrastructure for the World Cup in Brazil have been well documented, but so far the doomsday scenario many predicted has not come to pass, bar a few minor glitches, with fans on the whole thoroughly enjoying the World Cup spectacle. And special praise must go to the Japanese fans, who after their loss to the Ivory Coast last week were seen cleaning up the litter in the stadium. If only all fans were so conscientious. Of course the attention of fans from certain other countries may be more taken up by the mess being made on the pitch …
Send any juicy industry gossip to hansom@ubm.com