The performance gap tests that we used, according to research from 2007, may be flawed. It's an area of concern for those looking to comply with Part L.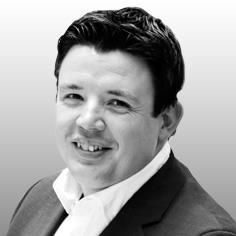 Much has been made of the "performance gap" between the designed energy performance of new homes and their as-built performance. But research now shows the test that first identified that gap was flawed.
Leeds Metropolitan University identified the performance gap issue in 2007, basing their work on the co-heating test, which involves heating the inside of homes, typically to 25ºC, and measuring the energy required to maintain a steady internal temperature. This figure is then compared with that predicted through the Standard Assessment Procedure (SAP) calculation used to demonstrate compliance with Part L of the Building Regulations.
The Leeds research showed that of 16 homes subjected to a co-heating test not one achieved the predicted value and in some homes the measured heat loss could be around twice the value predicted.
However, the NHBC Foundation has now published a review of the co-heating test to establish how reliable the Leeds research was. We had the support of seven partners, both academic and commercial, in this project. Run by BRE, the process subjected a single house in Watford to a total of eight different tests.
Results varied widely: the lowest was 17% less than the value predicted by SAP (indicating an energy demand significantly less than expected) and the highest 11% more than the SAP value (indicating a much higher energy demand than expected).
Clearly the co-heating test is critical to the government and industry's aim of dealing with as-built performance. But this research has identified areas for improvement in the housebuilder's research and development toolkit.
Neil Jefferson is director of the NHBC and chief executive of the Zero Carbon Hub