Professional indemnity insurance is a growing problem for subcontractors, yet clients and main contractors seem utterly blind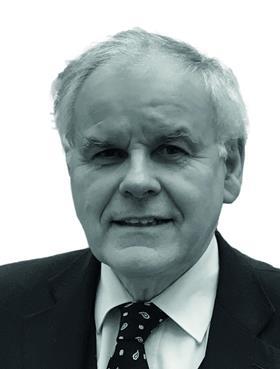 At the end of last year, I participated in a panel session at the 2020 HOMES UK conference on the crisis in the professional indemnity (PI) insurance market.
The panel was chaired by Andy Tookey of construction consultants Baily Garner. There was general agreement that in time huge swathes of construction would either become uninsurable for PI or else would not have access to the PI market at "commercially reasonable" rates. I wrote in Building about this problem a year ago, and the picture has not improved.
Andy Tookey explained that this problem was not just associated with the Grenfell tragedy. Its roots go back over many years of poor underwriting discipline and poor claim performance. This all came to a head in 2008 with a review by Lloyd's of London, as a result of which over 25% of the insurance capacity exited the market.
Yet, inexplicably, clients and main contractors seem to be utterly blind to this. Small firms in construction supply chains are being asked to double their PI cover from £10m to £20m! As they scrabble around to renew their policies, the only way to keep down premiums – which are already barely affordable – is to agree to huge excesses and exclusion of certain cover such as consequential losses.
The only way to keep premiums down is to agree to huge excesses and exclusion of certain cover such as consequential losses
Contracts and warranties place an obligation on firms to maintain a certain level of PI cover for up to 12 years. This often comes with the caveat that the cover should be available at commercially reasonable rates. But what is meant by "commercially reasonable"? Nobody knows, since there is no benchmark in place. Does it relate, for example, to the average cost of premiums applicable to the time when the contract/warranty was entered into or for each year of renewal? Or is it linked to the circumstances of the individual businesses, such as the type and level of service that is provided, turnover and so on? The lack of specificity in these "commercially reasonable" clauses will surely give rise to litigation at some point in order to establish their meaning.
It's not as if these clauses are ignored. Firms regularly receive requests to provide updates of their PI cover. Some firms will simply assume the risk of not taking out cover if they can no longer afford it. But then they may find this will prevent payment, since providing evidence of cover is often a condition precedent to payment.
Some will, no doubt, find it expedient to liquidate their companies if there is the prospect of a claim looming on the horizon. But it isn't just prospective claims one has to worry about. The nightmare is considering one's possible legacy risks. This will mean digging out your contracts and hundreds of warranties issued over the years to work out your degree of possible exposure to claims; this may, of course, be impossible to work out.
In many cases PI cover is demanded in contracts without any thought as to whether it is actually needed for the work to be performed under the contract. For example, many specialist contracting companies (such as lift companies) will simply be providing a product to a consultant-prepared specification without providing advice or a design service. In order to get the contract these firms will agree to take out PI, which is a huge waste of money for them.
In many cases PI cover is demanded in contracts without any thought as to whether it is actually needed for the work to be performed
The government has published its construction playbook, which seeks to improve the procuring capability of government procurers and deliver best practice. I fear that publication of this document will be regarded as "job done". However, it is vital for government procurers to now take the lead with the following measures:
Risk: the majority of contracts contain uninsurable risks such as open-ended indemnity clauses, and these must be expunged from contracts.
Contracts: there should be an insistence on use of unamended NEC forms along the supply chain so that the risk management mechanisms can be deployed to their fullest extent.
Procurement: teams should be appointed at the outset to focus on project risk rather than just considering risk within contractual silos.
Competence: every firm appointed should have demonstrated its technical ability to deliver the required quality.
Payment: as Judith Hackitt has made clear, payment abuse leads to poor quality; every firm must have adequate security for payment.
Unless we are prepared to carry out fundamental reform of our procurement and contractual strategies, this PI crisis will continue unabated. In time there could be a real prospect that the industry itself will become uninsurable.

Rudi Klein is a barrister, director of Kleinlegal, and former chief executive of the Specialist Engineering Contractors' Group.