Kier Harlow's operations director explains what made him want to work in social housing and why his working day can often be unpredictable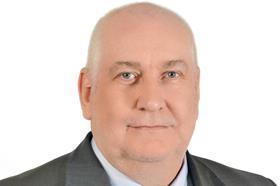 My working day usually begins between 7.30 and 8am when I arrive at Kier Harlow HQ. I like getting into work early so I can speak to our technicians before they set off on their various tasks for the day. As our 'frontline' employees, they are in constant contact with Harlow tenants and residents - giving them a unique perspective on the business and offering invaluable insights to the services we offer.
Kier Harlow is a joint venture partnership between Kier and Harlow council. Essentially this means Kier works with Harlow council to undertake a range of tasks including housing and municipal building repairs and maintenance, street scene and grounds maintenance, pest control, vehicle maintenance and looking after Harlow's streets and green spaces.
My journey into the social housing industry was not a conventional one. After leaving school, I become a trainee furniture upholsterer but, after six months of sewing buttons onto sofa cushions, I decided I wanted something more!
I became a trainee furniture upholsterer but, after six months of sewing buttons onto sofa cushions, I decided I wanted something more!
I became a trainee draftsman in a local authority, where I was involved with planning and implementing the infrastructure for East London's Docklands area. From highways to drainage and land reclamation, I learnt a lot while taking part in these projects and soon completed training to become a qualified structural engineer.
My first involvement in social housing was with the consultation process and appraisal around the safety of the infamous Ronan Point high-rise tower block in East London. For those unfamiliar with this building, the then popular sixties' large panel system method of constructing high rises came under scrutiny when a gas explosion in Ronan Point destroyed structural supports for four of the flats, killing four people and injuring many more.
The testing and consultation process undertaken in the mid-eighties meant I spent a lot of time meeting tenants living in these buildings and this is where I discovered my real passion for social housing.
My next move was to Islington council where I became instrumental in setting up one of the UK's biggest ALMOs (Arm's Length Management Organisations). I worked with Kier as a client for almost eight years, before joining Kier Harlow as operations director in 2009.
Working in repairs and maintenance means my days can be unpredictable and as operations director my role is to co-ordinate all activity that takes place throughout Kier Harlow. A lot of my time is dedicated to looking at how we can increase efficiencies throughout Kier's partnership with Harlow council; reporting performance, promoting the business and managing expectations.
In addition, I'm responsible for looking at opportunities to grow the business and wherever possible provide added value for Harlow council. We recently secured a three-year contract extension for the joint venture partnership as a result of a major best value and efficiency review which has supported significantly increased savings across the business.
It might sound clichéd but without a doubt, my favourite part of the job is working with people and discovering how to work with them so they give their best. Moving into the social housing world has given me the opportunity to do exactly that while using the skills and expertise developed as part of my engineering background. No two days are ever the same and thankfully I've left the sofa cushions firmly in the past!