A liability and contract perspective on how the government commitment to net zero carbon by 2050 will impact the industry
The construction industry knows that it has a carbon problem. Action is starting to be taken, and the industry's reaction to covid-19 shows that it can adapt quickly, however the government has committed the UK to being a net-zero carbon economy by 2050. We will all therefore have to act on carbon, fast. Here are our five predictions for how we think this sea change in the industry might play out from a liability and contract perspective.
Funding
Funders are facing ever increasing pressure to back sustainable projects as a result of tightening regulation, heightened disclosure obligations and enhanced scrutiny from shareholders and activists.
Weak demand currently prevents the development of highly efficient buildings. However, development finance is set to play an important role in demanding improved minimum standards of energy efficiency.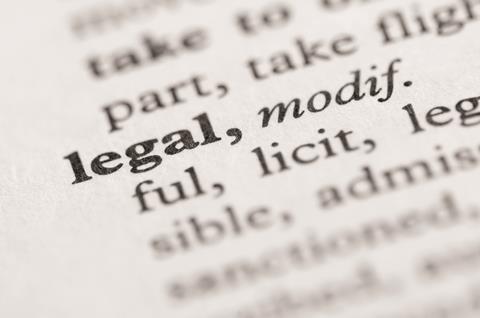 The contractual obligations to meet these standards are likely to flow through obligations to comply with "third party agreements". Unless compelled, developers may be reluctant to set out environmental criteria in tender documents for fear of receiving inflated prices. If contractors miss these requirements, they may find themselves bound by terms that erode their margins. Equally, developers who overlook these requirements will find themselves facing obligations not shared by their contractor. This could result in scope changes, an end product requiring remediation or limited options for financing/insuring because the asset does not meet the sustainability criteria demanded by the market.
Environmental regulation
Most environmental regulation comes from Brussels and therefore Brexit gives rise to significant uncertainty. However, in uncertainty lies opportunity. As it stands, the Building Regulations implement the requirements of the Energy Efficiency of Buildings Directive 2010. In late 2019, the government consulted on proposed changes to the relevant parts of the Building Regulations. Feedback from across the industry warned that the proposed changes were not ambitious enough. There is general consensus that change is required if the UK is to meet its Paris Agreement obligations.
It is possible to envisage a scenario whereby increased scrutiny of efficiency gives rise to significant liability risk for owners, developers and contractors. Consider for instance that:
As 2050 grows closer, the government develops a new-found urgency to achieve its net-zero commitments, resulting in increased scrutiny of compliance with the efficiency requirements in the Building Regulations.
It is found that, in fact, a lot of buildings are not achieving the requirements.
Owners end up with an obligation to conduct remedial works to ensure compliance.
In light of the tragedy of Grenfell, we have already seen that developing interpretations of the Building Regulations can give rise to widespread liability. It does not seem too fanciful to prepare for an analogous scenario in the face of the climate emergency.
The simplest way to ensure that your building will last is to impose a design life in the relevant contracts
Design life requirements
As the focus increases on carbon, so too does it on the sustainability of projects and buildings. Gone are the days when projects were seen as disposable or short-term, and there is likely to be a move towards buildings that are truly built to last.
The simplest way to ensure that your building will last is to impose a design life in the relevant contracts, so that the building can be shown to have been designed to last for a certain period. These types of obligations have recently been through the courts, most notably when the Supreme Court considered the case of MT Højgaard v E.On. Design life requirements will stand alone and be enforceable even when tied to industry standards which turn out, as they did in that case, to be flawed. Compliance with guidance or standards will not be an excuse for not providing a specified design life. An increase in the use of these provisions imposes a considerable liability on contractors and supply chains.
Supply chain obligations
As more contractors and other entities are making board-level commitments to meet carbon and other climate targets, those commitments will inevitably have to be flowed down into the supply chain in order for those targets to be met.
Subcontractors, consultants and suppliers will have to get used to the idea of taking on additional liability in order to remain competitive as the market adapts to changing circumstances.
Time will tell how effective these sorts of targets are when transposed into building contracts, subcontracts and contracts for the supply of goods, but there is likely to be a variety of different bespoke contract provisions circulating before a safe, potentially court-tested, solution is found.
Technology
Inevitably, technology will have an ever increasing role to play in the industry. Modern methods of construction are often talked about as a way of improving efficiency, but off-site manufacturing and other processes often have additional sustainability benefits, particularly when it comes to carbon emissions and keeping trucks off the roads. Modern methods often require partnering forms of contract which are not wholly tested by the Courts.
Additionally, the construction industry is just beginning to explore the opportunities that data can provide. Creating digital twins of buildings (either existing or planned) can show how buildings will operate in practice – which will assist the enforcement of efficiency standards imposed by contract and/or regulation – and how revisions and retro-fitting can bring buildings up to a higher standard.
Chris Leadbetter is a senior associate and Alex Devereux an associate at Clyde & Co.