The Scottish government must invest in infrastructure if we are to ever recover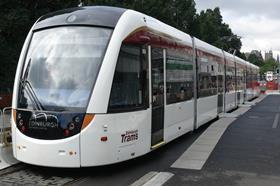 The results of the latest survey from the Scottish Chambers of Commerce chime with our most recent survey of Scottish Building Federation members. This shows industry confidence continuing to slide backwards, down 34 points over the past year.
In this challenging economic climate, we will continue to plead for more capital investment. I recognise the efforts Scottish ministers are making in the face of tough budgetary constraints. But there's no escaping the fact the Scottish government is due to spend £2.2bn less on capital projects over the next three years than it has over the past three. That's a reduction of 23%.
At a time when there are still few signs of life in the private sector, we must strain every sinew to commit more public resources towards building the infrastructure our economy needs to recover. Meanwhile, too much unnecessary cost and bureaucracy remains in the system for awarding public sector contracts in Scotland. There is an urgent need to overhaul public procurement to make it fit for purpose and get the industry building again.
Michael Levack, chief executive, Scottish Building Federation