Rushing work and cutting corners will have long-term consequences for jobs, says risk management specialist Jacqueline Hughes
The prime minister's promise to 'build back better, greener and faster' is designed to boost the economy and protect jobs as the coronavirus restrictions begin to ease. However, taxpayers' money could end up being misspent if procurement procedures are not followed or project management best practice is ignored.
As part of his 'new deal' this week, Boris Johnson outlined plans to spend £5bn over the next two years on a variety of projects including hospital maintenance and repair, road improvements, rebuilding schools and targeted improvements to towns and cities. The government also promised to publish its long-awaited National Infrastructure Strategy this autumn, setting out plans to invest in economic infrastructure in the longer term.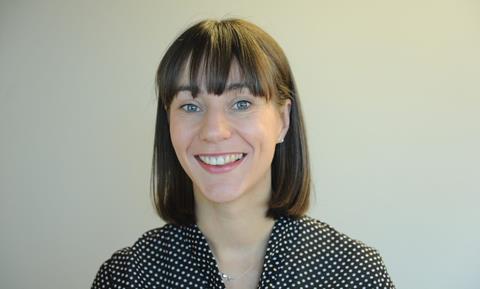 During the pandemic, risk management has risen to the top of the agenda as delivery partners strive to balance the need to adhere to covid-19 constraints, with the need to deliver buildings that are fit for purpose as quickly as possible. It is clear that experience gleaned during the construction of the Nightingale Hospitals, for example, could be applied more widely across a range of projects.
Speed must not come at the expense of other important project management criteria, such as health and safety, quality and cost
But speed must not come at the expense of other important project management criteria, such as health and safety, quality and cost. There are many potential issues here. For example, if procurement procedures are circumvented or abbreviated in some way, this could mean taxpayers do not get value for money. Equally, if too much emphasis is placed on speed, materials could be selected on the basis of availability, even though they might not be the same as those specified at design stage. This could potentially impact the resilience of the end structure.
Project management best practice should also be followed to ensure the building is fit for purpose. This process normally involves bringing the various stakeholders together to discuss key questions: what should the end product look like, how is it to be operated, who is capable of delivering it and when must it be completed?
This information is then used to produce drawings and agree designs. The success or failure of a project is often determined by the approach taken in these early-stage workshops and the degree of contractor involvement.
Once the project is under way, last-minute design changes are more likely to occur when working at speed. These may need to be addressed quickly to avoid delays if, for example, specialist subcontractors are due to arrive onsite the next day. Using an experienced contractor, who is used to implementing policies quickly and managing shift handovers efficiently, even when working with multiple subcontractors, is therefore essential.
From a risk management perspective, the use of best practice methodologies should not be overlooked. Those that are designed to help project management teams to prioritise risk factors, before deciding how to eliminate or mitigate them, are particularly important. Risk breakdown structures should be used during early risk assessments to identify and rank individual risk factors, according to their severity or whether they are tolerable or intolerable. A thorough approach to risk assessment is especially important at the current time to ensure workers are kept safe and social distancing rules and hygiene measures are given priority in site operating plans.
The new deal funding that has been announced is a chance for the UK construction industry to put past lessons to good use and drive national economic recovery – but not at any cost.
Jacqueline Hughes is a senior risk analyst at risk management consultancy Equib