The industry must move faster, with dedicated collaborative effort and a multi-pronged approach, if we are to stand any chance of reaching net zero targets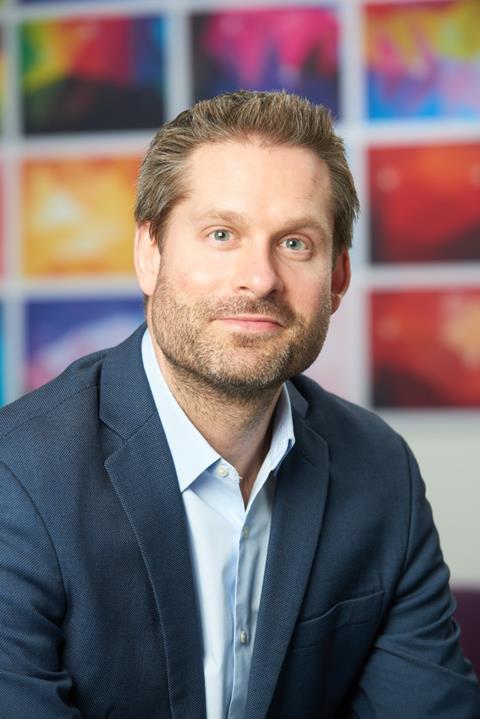 Last summer, international non-profit organisation Climate Group launched ConcreteZero, an initiative with the goal of sourcing 100% net zero concrete by 2050. Mace, Willmott Dixon, Laing O'Rourke, Ramboll, Skanska and Clancy Group were among the 17 leading real estate and construction firms to sign up, aiming for 30% low emission concrete by 2025 and 50% by 2030.
Launching the initiative with the World Business Council for Sustainable Development and the World Green Building Council, Climate Group stressed the urgency of the move, reiterating that concrete production is responsible for 8% of annual carbon emissions worldwide. This is a significant and positive stride forward.
But 2050 is still a long way off – and even 2030 is some time away. Every year counts if we are to mitigate the worsening climate emergency. With COP27 now finished, a UN report has revealed that, so far, carbon reduction plans and actions have been "woefully inadequate" and we currently stand little chance of keeping global temperature rises below 1.5C.
Concrete is the most used human-made material globally, with 32 billion tonnes produced annually for construction. That is why we need even more radical and immediate change to lower its environmental impact.
>> Also read: What are we going to do about concrete?
A few stand-out industry examples are making some headway. Building materials group Hanson is planning the first net zero cement production factory in the UK, which could reach the net zero concrete goal before 2030. However, to have a realistic chance of meeting any such ambitious targets, we must also focus on the considerable opportunities to reduce the volume of materials we use in construction.
Strategies for the efficient use of materials
For new schemes, over 50% of emissions come from embodied carbon during construction – with around 70% of this from just six materials, including concrete and steel. There are multiple ways to ensure that materials are used in the most efficient way, such as reusing and recycling where possible.
One of the key questions is whether it is better to demolish or refurbish a building, from an embodied carbon point of view. This is not always a simple decision, as evidenced by the ongoing debate surrounding the redevelopment of the M&S store on Oxford Street.
But, more often than not, the logical argument is in favour of reuse over demolition, as this makes it possible to repurpose a large portion of materials rather than demolishing and taking the waste off-site, only to bring in a whole new set of materials.
>> Also read: When is demolition better than retention?
We now see this emerging as a fundamental area of focus during initial design team meetings, which was certainly not the case 10 years ago. The fact that these conversations are happening is encouraging.
Prioritising locally sourced and low-carbon materials, or those that already contain recycled elements, can take us a long way down the road to net zero and feeds into the circular economy. To achieve this, projects must be designed from the outset to support adaptable reuse, meaning that close collaboration between all parties is vital from the earliest stages. Greater reuse equates to lower consumption – and it is worth remembering that steel, for instance, is potentially 100% recyclable.
Massive amounts of materials go to landfill, so assessing the embodied carbon for the entire lifecycle of a project at procurement and design stage can directly help to minimise waste. An added benefit of this approach is better cost efficiency, not only offsetting the implications of rising materials prices but also the millions spent by the industry on landfill tax.
How can monitoring help?
Monitoring work undertaken for projects can support those designs that propose to use reduced materials volumes or fewer materials like concrete or steel that are associated with higher levels of embodied carbon. Advancing digital technologies used in monitoring can now check tolerances, enable the use of thinner concrete, and even lower the number of props required on site.
Capable of capturing highly accurate data and measurement of designated spaces, monitoring enables full visibility and data-led insights to aid decision-making and can help contactors, planners and designers make more precise orders for materials, whereas previously they often relied on guesswork. In addition, as it evolves from 3D to 4D and even to 7D, BIM is able to create increasingly intelligent models to predict whole lifecycle carbon and costs.
This can optimise (and reduce) the overall volume of materials and highlight where there is scope to recycle, or where lower carbon materials and processes can be implemented. The potential savings should not be underestimated, especially for large-scale, lengthy and complex projects with many moving parts.
Monitoring is one part of what has to be a cohesive approach across design and all other project teams towards the same objectives. This is the only way to deliver any meaningful results.
As an industry, we need to rethink how we design and construct to decarbonise our built environment. Despite the positive commitments made in recent years, hitting 2050 net zero targets still seems out of reach.
We can turn this around faster through dedicated, collaborative effort and a multi-pronged approach that takes into account whole lifecycle assessment, low carbon materials and processes and, critically, tangible ways to reduce the volumes – and waste – of materials in construction.
Tony Selwyn is head of environmental planning at Plowman Craven