Industry needs to see more detail of prime minister's post-covid recovery plans, says Aecom's UK chief David Barwell
We of course welcome the prime minister's commitment to 'build, build, build' but what we now need to see is 'action, action, action'.
During the prime minister's tenure, there has been much talk of an 'infrastructure revolution' and the 'levelling up' agenda. I hope that yesterday's speech marks the start of a process which will turn these slogans into a reality.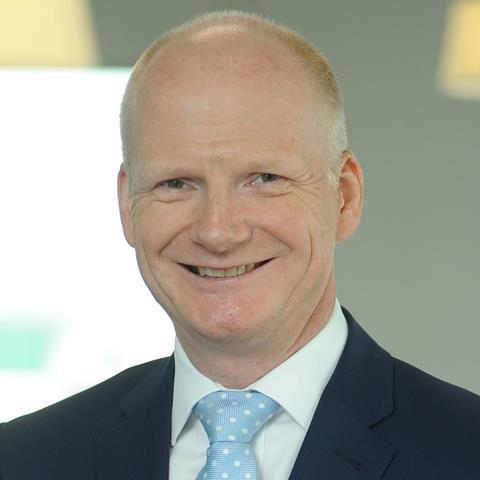 However, if I may add a word of caution: it is vital for the future prosperity of the UK that levelling up is not seen as trade-off between north and south. It should be viewed as the act of balancing investment across our towns and cities throughout the country.
I was pleased to hear Johnson say that levelling up will not be an attack on London; the South-east drives growth for the rest of the UK and levelling up cannot mean levelling down our capital.
If I may add a word of caution: it is vital for the future prosperity of the UK that levelling up is not seen as trade-off between north and south
To contribute to this growth, the government should encourage Local Enterprise Partnerships and devolved cities and nations to work more closely with private industry in order to develop new, innovative funding mechanisms that match private sector investment with public service need.
I strongly believe that the government must learn lessons from projects that have been delivered during the pandemic. Having been involved in several of the temporary hospital projects, we would urge the government to review how it delivers infrastructure, cutting red tape and increasing collaboration across departments.
I hope that the creation of Project Speed [the initiative to accelerate infrastructure building work] will go some way to address these issues, while considering that long term 'shovel worthy' projects are just as important as immediate 'shovel ready' ones if we are to build back better, greener and faster.
I was surprised that the prime minister made no mention of modern methods of construction when referring to his plans to address the housing crisis. As an industry and an organisation, we have been extremely vocal in championing the benefits of unlocking the offsite revolution. Combine these benefits with the prime minister's planning reforms and it could go a long way towards helping the government meet its housing targets. Perhaps the chancellor could provide reassurance next week that the government recognises the importance of these innovative methods if we are to deliver the housing we need.
The news of investment in our education system is of course welcome. For too long we have underfunded our future generations. Now industry must work together to ensure we deliver school projects both in the long term and short term, to get children back into school safely. To achieve this, local authorities and those procuring need to be empowered to procure works efficiently and effectively.
We now need to see the detail of how this is to be achieved. To secure jobs and close the skills gap, industry needs confidence in the future pipeline of projects. We now look forward to both the chancellor's statement next week and the much-anticipated National Infrastructure Strategy [in the autumn] for the detail and decision making that will build this confidence.
David Barwell is Aecom's chief executive officer for UK and Ireland