Tottentham Hotspur's plans for the Olympic stadium may come to naught today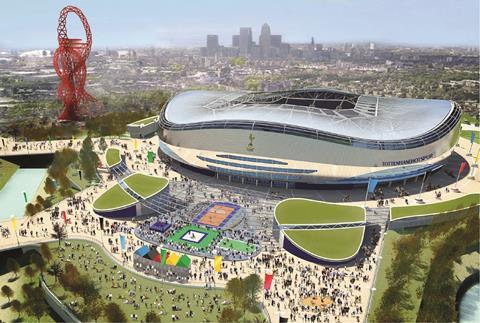 Olympic stadium bosses are set to decide as early as today whether this 60,000-seat stadium, designed by KSS, will take the place of the 2012 Olympic stadium. Tottenham Hotspur this week released the first image of their proposal.
The club, which is competing with West Ham United for the right to take on the Olympic stadium, described its proposal as "one of the most advanced, state-of-the-art stadiums in Europe that will deliver an exceptional spectator experience," and said the design would re-use 80% of the £496m original.