The Russel Group's plans to spend £9bn on capital projects between now and 2016/17 makes them a more powerful client base than the Olympic Delivery Authority was back before the 2012 Games.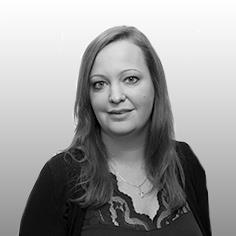 Amid all the noises about collaboration that are accompanying the industry's exit from recession, a trend is emerging towards a perhaps unlikeley partnership that has the potential to address some of the key challenges in urban development in the UK. It is a partnership that will increase the appeal of the country's cities to both occupants and funders alike. Yet it is receiving surprisingly little air time.
The publication last week of a report showing that Britain's elite Russell Group of 24 universities plan to spend £9bn between them on capital projects between now and 2016/17 makes them, in spending terms, a more powerful client base than the Olympic Delivery Authority (ODA) was back before the 2012 Games. Their appeal is enhanced by the fact they are also longer-term clients.
But this headline spend is only one part of the growing power universities are wielding when it comes to development in the UK. An even bigger potential impact lies in the slowly emerging trend for these institutions to partner more closely with the cities in which they are based to leverage funding for wider development.
Their appeal is enhanced by the fact they are also longer-term clients.
This has the potential to significantly boost pipelines of commercial, leisure and housing projects at the same time as tying these institutions in far more closely with their surrounding communities, in a way which enhances these cities as destinations for students, residents and businesses.
Imperial College London, which revealed this week that it is considering a JV with a private sector partner to develop a major part of its planned 23-acre Imperial West campus, is the latest university taking this approach, with the scheme likely to include commercial and residential aspects. Meanwhile, Cambridge University's ongoing major NW Cambridge development - containing housing, hotels and recreational space as well as college facilities - is setting a benchmark for this deeper collaboration.
Universities have, in common with virtually every other sector of the economy, suffered as a result of deep capital public spending cuts over the past five years. But a combination of necessity, with the quality of university estates being a key driver in attracting students (and therefore their tuition fees) against stiff international competition, as well as the strength of the reputation of many of these institutions, has meant that they have been very successful in attracting private sector funding for schemes.
The opportunity, which some institutions and their local councils are now taking to leverage this success more widely, offers exciting possibilities for city developments. The London housing shortage, for example, could perhaps be lessened if private sector developers were more readily able to enter into partnerships with the city's leading universities. Similarly, the universities' investment in research facilities can act as a major lure for parallel investment in commercial premises for businesses working in sectors aligned with that research.
Up until now, the vast majority of universities have been far more focused on creating and improving the buildings they own and operate rather than those that surround them. But if politicians at a local and national level can persuade more of them of the benefits that can be gained by linking their development activity more closely with their communities, then both stand to benefit enormously.
Construction firms have the expertise to help them identify those connections - and, with the potential work on offer - should have every incentive to do so.

Sarah Richardson, editor