Why did a well-regarded medium-sized contractor, which began the boom with £9m in the bank, lose £65m in turnover over eight years, and enter administration this month?
Banner Holdings was already shrinking when it was born. After a £5m buyout from Henry Boot on 20 December 2002, the Derbyshire-based firm's first annual report showed that turnover had dropped from £75.5m in 2001 to £55.6m in the year ended 31 December 2002. In March this year it reported a turnover of £13.2m, and this month it entered administration.
Although the administrator was still picking over the remains of Banner as Building went to press, it's clear that a string of high-profile jobs caused the contractor's fall. But the surprising fact is that Banner's problems started before the credit crunch and the firm's story is a reminder of the vulnerability medium-sized contractors.
Peter Elston Sr (whose son of the same name has since become chief executive of Banner), led the buyout. When the company released its first results as an independent entity, owned by the Elston family, Elston Sr said the dramatic fall in revenue was the result of "resources he had been forced to set aside to manage the separation from Henry Boot". But the future looked fine: pre-tax profit had gone up from £970,000 to £1.1m, and it had £9m in the bank. Peter Hook, one of the directors, said the firm planned to regain turnover in the coming year.
On the face of it Banner had every chance of succeeding. The firm had a good reputation: Graham McNeill, who runs M&S McNeill, a housing, scaffolding and interiors contractor that worked with Banner, says: "They were a good company." Another local source describes Elston as "a consummate professional; a very good guy". Banner also had a client base covering defence, leisure, education, healthcare, offices, retail and sports, and a service offering that ranged from contracting to rail maintenance. In 2003 it was judged "supplier of the year" at the HSBC Rail Business Awards, and was working on a fashionable project, the refurbishment of the Almeida Theatre off Upper Street in Islington. Not bad for medium-sized outfit from Derbyshire.
So what went wrong? Well, the first year did not go as Elston and Hook had hoped. Turnover was static and pre-tax profit fell to £824,500. Employees, meanwhile, increased from 180 in 2002 to 214. And the highly diversified workload could have been more of a hindrance than a strength. Kevin Cammack, analyst at Cenkos Securities, says that medium-sized contractors of £50m turnover and below are vulnerable (see box right). "If a contractor of this size is in a niche they are relatively safe because if you specialise in, say, groundwork or in the Cornwall area you'll usually be in demand. If you're a jack of all trades, you're getting it from all sides."
Fast forward a couple of years and Banner was involved with the BBC, Lord's cricket ground and the Crucible theatre in Sheffield. And by 2007 it was building Rafael Viñoly's £16.5m Colchester Visual Arts Facility. This was where things started to go really awry.
Colchester is a fiendishly complex project, involving walls that lean outwards at varying slants, a dramatically cantilevered roof and intricate glass work. By July 2008 work had virtually stopped: the cantilever over the building's entrance drooped in the middle, prompting Richardson Roofing and glazing contractor Eiffel to leave, blaming geometric complexities and distortion in the roof.
Banner said the project was "very complex and large, which makes it tricky from an engineering point of view" - so was this really a job for a regional contractor? Tellingly, Viñoly's Leicester Performing Arts Centre, Curve, was built successfully by Bovis Lend Lease. Here Bovis handled the more complex work, including the building envelope, facade and interfaces.
Martin Woodhouse, project manager at Bovis, said a regional contractor like Banner Holdings was a less-than-ideal fit for Colchester. He said: "We benefited from our knowledge of the upper end of the supply chain - there was a lot more interaction than is typical on a standard project."
While Bovis finished off Curve, Banner became embroiled in a dispute with Colchester council, the centre's client, as Banner was demanding an increased price. As Curve opened in October 2008 Banner and Colchester agreed that the contractor would complete the scheme's exterior under a fixed price contract of £14.2m, which was originally the price for the entire building. Another contractor would be brought in to handle the building's interior (and more recently Mace was contracted to project manage the job).
However, disputes between Colchester and Banner rumbled on, and in April 2009 the contractor was ejected. Elston said the row cost Banner up to £4m in 2008. In November 2009, Banner reported a loss of £2.8m for 2008 and turnover fell from £23.9m to £10.3m.
Colchester was not the only problem. Banner also had disputes on a commercial job in Sheffield, a care home in Nottingham and a contract for Winchester and Eastleigh NHS Trust. The most costly dispute in 2008 was Nottingham, a scheme that was plagued by a series of rows about extensions of time and costs and finally abandoned after the first phase; this deprived Banner of £10m. The Sheffield scheme, meanwhile, cost it £2.7m in profit after Steenburg Property, the client, went into administration.
Elston Jr insisted at the time that Banner could bounce back. He said: "We've taken a big punch but we've got back up." In March this year there did indeed seem to be hope. Banner posted a £166,000 pre-tax profit for 2009 and a small rise in turnover to £13.2m.
By now, though, the contractor had taken its battle with Colchester council to the High Court and there appear to have been other problems behind the scenes. Sources close to some of the firm's projects this week claimed Banner was overstaffed and had been under-pricing jobs for the past two years. One specialist commented: "They were taking on jobs just to keep their staff busy. It meant they had to squeeze the supply chain so there was a dispute with every final account."
Elston Jr was unavailable for comment.
Credit referencing agency Top Service says it received more than 15 reports of payment problems with Banner from its 2,500 customers in the past two months and Banner collected six unpaid county court judgements totalling £51,400. Emma Bridges, director of Top Service, says 15 reports are way above average. She adds: "A range of companies have called us, from scaffolding to plant hire firms, regarding outstanding payments ranging from £170 to £80,000."
Why medium-sized firms are more vulnerable
Kevin Cammack, analyst at Cenkos Securities, says these contractors have four strategic weaknesses
They must compete against large contractors, which are chasing smaller jobs in the recession, and niche firms with more specialisation in a particular type of work or geographical location.
The smaller the scale of a business the less able it is to withstand pressure in the supply chain. Again, this becomes more intense in a recession when it is harder to get credit and specialist contractors are demanding assurances that they will be paid, while clients may be taking as long as possible to pay.
They tend to be more reliant on competitive bid work rather than frameworks.
Clients prefer size and security, especially in a downturn. Bigger clients in particular want greater guarantees - both physical guarantees and in terms of the strength of the business.
McNeill of M&S McNeill adds that he thought Banner had been a "shambles for the past year or two" and that he had recently asked to be directly employed by Carillion, rather than Banner, on a job. McNeill says he was "not at all surprised" when Banner, now employing just 28 people, went under.
Sadly, Banner is just the latest in a string of medium-sized contractors to fail since the start of the recession: Verry Construction and Lancsville are two other prominent victims. With the disappearance of each of these firms, many suppliers are left unpaid, and one £1.5m-turnover specialist is owed £20,000 by Banner. Speaking on an anonymous basis, the boss of the firm said he would be calling Bell Advisory, Banner's administrator, but did not expect to be paid.
In a final twist, Companies House shows that a company called Banner Management Solutions was set up on 25 May in Altrincham, Cheshire, by a Paul Nowel, a former director of Banner. So the name may be reincarnated - but whether it can avoid the banes of the medium-sized firm remains to be seen.
Colchester vs Curve
Visual Arts Facility, Colchester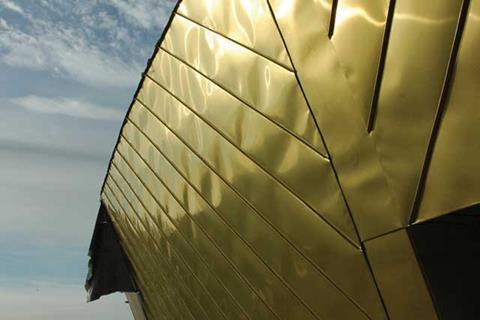 Architect: Rafael Viñoly
Contractor: Banner Holdings (£13.2m turnover)
Contract: Fixed price
Cost: Estimated £25m (original budget £16.5m)
Completion: Opening date was spring 2008; not yet finished
Curve Performing Arts centre, Leicester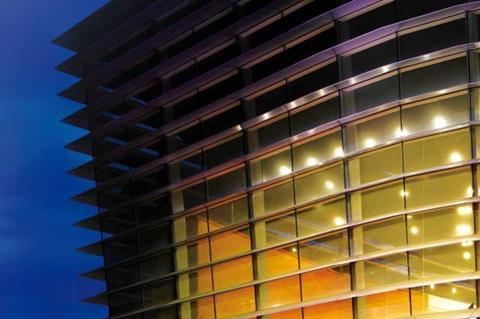 Architect: Rafael Viñoly
Contractor: Bovis Lend Lease (£1.3bn turnover)
Contract: JCT lump sum, two stage with client bearing risk
Cost: £61.5m (original budget: £48.3m)
Completion: December 2008, on time