Bridget Sawyers thinks the elegant simplicty of the Olympic velodome deserves a lap of victory, but St George Wharf on the Thames should be disqualified
The London 2012 velodrome is undeniably the most elegant building in the Olympic park, and one that will remain in its entirety in legacy for everyone to experience. You know immediately that this is the velodrome from the form of the roof. There is a direct relationship between the track, its banking and the roof's curvature - inspired by the mechanisms of a racing bike and the skin-tight kit the cyclists wear.
The naturally lit, column free, sculptural interior make this a building I really want to visit and experience the atmosphere of a race in. Its beguiling simplicity of form, use of natural materials for the cladding and relationship with its context provide the ingredients for good architecture.
It is not just the building itself that makes this great architecture, but also the process of the building's creation. The design team agrees that this project had the best-integrated design, client and contractor they have ever worked with. The client had high design aspirations and provided sufficient time for vital iterative design, which made for a simpler, faster, and less expensive outcome.
A blunder, however, is Vauxhall Cross - specifically the massive wall of offices and apartments that make up St George Wharf, marketed as "one of London's most vibrant mixed-use developments". The alarming scale, the bizarre massing and amalgamated forms, green glass and reconstituted stone, remind me of schemes in Beijing.
Expensive riverside landscaping attempts a softer edge and a relationship with the river. But the feeling remains of a transient, exclusive and anonymous community flitting between the gym, underground parking, brasserie and Tesco Metro.
Bridget Sawyers is chief executive of Architecture Centre Network
Wonder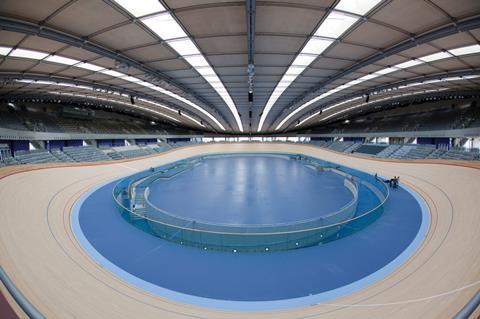 London 2012's velodrome scooped the prime minister's Better Public Building Award last year. The lightweight 6,000-seat velodrome was designed by Hopkins Architects and built by contractor ISG with other members of the team including engineers Expedition Engineering and BDSP.
Blunder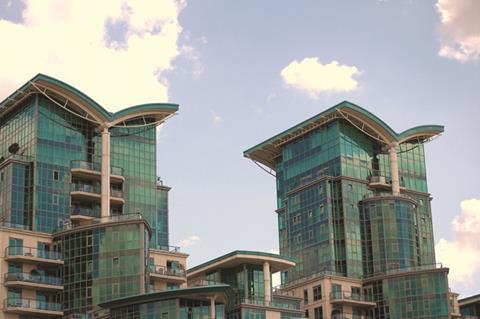 St George's Wharf, designed by Broadway Malyan, is a 93,000m2 mixed-use development on the Thames comprising more than 1,100 apartments, as well as offices, retail units and restaurants. Next to it is St George Wharf Tower, still under construction, which aims to be the tallest residential building in the UK.