Matt Lown hails the impressive comeback of a sixties icon, and blows the whistle on a former MI6 building unconvincingly disguised as an apartment block
My wonder is a scheme that has attracted much debate over the years. A brutalist council estate inspired by Le Corbusier's Unité d'Habitation in Marseille, Park Hill in Sheffield was controversially granted grade II-listed building consent in 1998 in the hope of attracting interest and investment. Urban Splash took on the challenge, working with English Heritage and architects Studio Egret West, Hawkins\Brown and Grant Associates to transform the building into 1,200 apartments, including high-end and social housing.
The refurbishment is sympathetic to the original design and fabric of the building, making a feature of the concrete structure - applying a coating to repair decay and unify its appearance. Adding colour brings new life to the building; the paint finish has been vigorously tested to ensure that is does not fade prematurely. Natural light floods into the apartments through full-height windows and glazed doors; the solar gain reduces heating demand in the colder months. Urban Splash's team has given the building a new lease of life, significantly improved its energy performance and living spaces.
The Perspective Building in Lambeth, south London, however, is an example of how not to use colour. The terracotta on the first three floors - which has been used successfully on other projects - seems out of place here. The former MI6 building has been re-clad , and a two-storey addition made to the roof - a flamboyant design that is not in keeping with the rest of the building. Although I'm sure efforts have been made to improve sustainability and energy efficiency, the Perspective Building is a clumsy mis-match, a clash of different forms, colours and materials. The grey cladding is particularly grim, on one of our many rainy days.
Matt Lown is partner and head of sustainability at Tuffin Ferraby Taylor
WONDER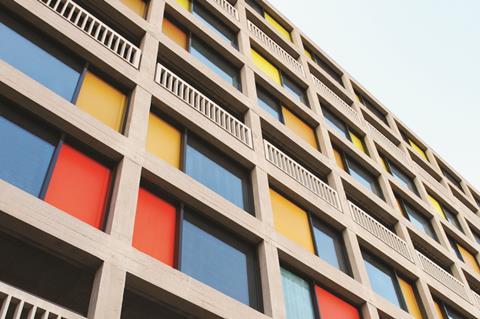 Sheffield's Park Hill estate was built between 1957 and 1961, and in 1998 was given grade II-listed building status - making it the largest listed building in Europe. Following a period of decline, the estate is being renovated by Urban Splash, providing upmarket residential apartments, business space and social housing.
BLUNDER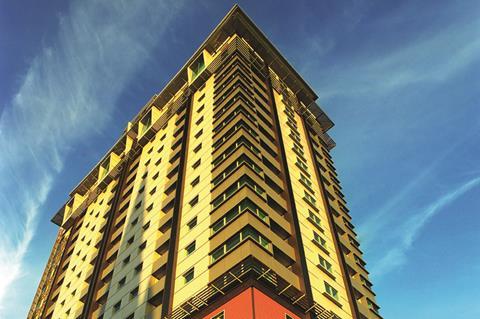 The Perspective Building near Waterloo in London is a residential conversion of an office building previously occupied by MI6. It was designed by architect Assael for developer Crest Nicholson.