Architects have been added to the visa priority list to ease recruitment problems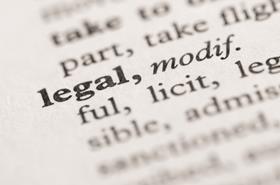 Architecture is a profession that takes many years to qualify into, requiring passion, dedication and resilience. It has many rewards too, such as seeing your designs alive in a community as a beautiful yet functional source of inspiration for passers-by and users.
But the profession is in a crisis. The Migration Advisory Committee has accepted submissions from the industry that the shortage of architects in the UK is so severe that they should no longer have to prove a skills shortfall before assigning a tier 2 visa to an architect.
Salary does not need to be assessed for those working in the shortage occupations
To get a work visa for the UK, the standard route is tier 2. This route first requires that an employer apply for a tier 2 sponsor licence, which essentially decrees that the Home Office trusts it enough to imbue it with responsibility for employing and monitoring migrants. It is a heavy responsibility invoking many duties, many of which are pernickety and onerous. It is also very bureaucratic. Most architect employers that choose to obtain a sponsor licence do so when they first find that they cannot get an appropriate architect to apply for the vacancy who already has necessary permission to work in the UK, including through being British or European.
The next step for the employer needing a visa for a potential employee is to go through a process called the resident labour market test or RLMT. This involves posting two job advertisements that must tick off certain content and records criteria. One of the advertisements will usually have to be on the government's own job website, called FindaJob.
Ever heard of that one before? No? Most people haven't before they come to make a visa application. Indeed, it is uncommon to come across a firm that has actually found suitable applicants by using the site while going through the RLMT process, even though it is a crucial part of ensuring that the local labour market has a shot at the vacancy.
The real downside of the process is that it takes a significant amount of time. It must run for at least 28 days before proceeding with the visa application, assuming no suitable settled candidate has been found. That's not to mention sifting through all the applicants, assessing them and usually ruling them all out. Given that the business is presumably already sorely in need of an architect, having to wait an extra month is hard.
By putting architects on the shortage list, the Migration Advisory Committee is stating that employers who want to sponsor an architect should not need to go through that painstaking process.
Its recommendations also give architects priority in the caps system, which limits the total number of tier 2 visas being issued each month. Usually the caps system will prioritise on the basis of salary, but salary does not need to be assessed for those working in the shortage occupations, as they are prioritised at the highest level.
This move is a recognition that the UK must act to plug the architect shortfall, but perhaps it also indicates policy advisers' acceptance that the housing crisis can only be solved once the UK has an adequate amount of skilled individuals working in the housing sector. It could also be a recognition that we now have the lowest levels of European migration since 2013 and that without European migration to the UK building industry, we will need better access to non-EU nationals to boost labour supply.
Unfortunately, even without the RLMT, tier 2 is onerous and very expensive. Indeed, it is deliberately expensive in order to deter employers from employing foreign labour unless they really need to. We all know the margins in construction can be very tight, and adding an extra £8,000 in visa fees in order to get an architect on an annual salary of around £70,000 further adds to the problem.
With this in mind, the shortage occupation list does not go far enough. If we recognise that the skills are in shortage and should be prioritised as we have done for doctors, nurses and now architects, it does not make sense to add a skills charge of £1,000 per year to the visa. That's £5,000 for the five-year visa that is required before applying for indefinite leave to remain in the UK and more than half of the government's fees for a tier 2 visa. Surely we must take away a charge that is deliberately aimed at deterring employers from hiring outside the local labour market unnecessarily, when we acknowledge that those skills cannot be found locally.
The change in rules is a win for architects, but it makes the visa process easier only because UK and European nationals are not being attracted to the profession in the numbers the industry needs. Why is a quality profession such as this not attracting enough local talent, and what can we do about that broader issue? The government will need to answer these questions.
Naomi Hanrahan-Soar is a managing associate at Lewis Silkin