As the industry looks towards growth, the standout companies are the ones that invested wisely during the downturn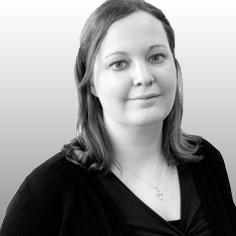 Slowly, but surely, the industry is getting back on its feet after five years in recession. And for many firms that means, for the first time in recent memory, turning their sights from survival to growth.
Over the past few months, more and more construction companies have started hiring again in earnest. And when it comes to attracting talented staff to deliver a growing roster of projects, the companies in this year's Building Good Employer Guide are sure to have a strong head start over their peers.
The companies in this year's guide range from firms with fewer than 30 staff to those with more than 2,000. However, they have in common the fact that they have continued to invest admirably in their employees during the industry's darker days - despite tough pressures on spending. These efforts - whether they be direct financial benefits, such as enhanced maternity and paternity pay, or measures such as training and career opportunities - have been enthusiastically endorsed by the companies' staff, as shown by the impressive results of the anonymous employee satisfaction surveys outlined over the coming pages.
These companies deserve recognition for the investment they are making in the industry's future
Now, as growth starts to return to the sector, this puts the companies in the best possible position to capitalise on the loyalty of existing staff. And, by following the approach to their workforces that they have, the companies have also marked themselves out as leading the pack in construction when it comes to being an attractive destination for potential new recruits.
These companies, however, are not only placing their own businesses in a strong position. Perhaps even more importantly, they deserve recognition for the investment they are making in the industry's future.
Whether it's through stand-out benefits packages, offering enviable flexibility over working patterns, or exceptional commitment to professional development, the companies in this year's guide are presenting the industry as a first-class career option for today's school, college and university students. They are an example to their peers in the industry, and should be congratulated for the working environments that they have created and continue to nurture.
Sarah Richardson, Building editor