Architects get competitive about the size of their erections; there are cars as status symbols (or not, if at Ecobuild); and a chance to steer a 1,000 tonne boring machine under London. Plus, Peter Rees' greatest hits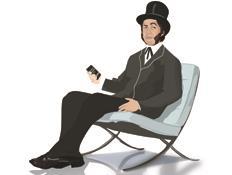 Sizing up
Buildings have always been a great status symbol for ambitious cities. From the rivalries of the duomos of Siena and Florence, to the clock tower on Leeds' city hall that put it just one metre higher than Bradford's, size is, in this respect, all-important. Nowhere is this more apparent than with the tower block. So it came as little surprise to find out at Ecobuild last week, during a presentation including both Max Farrell of Terry Farrell & Partners (TFP) and Chris Wilkinson at Wilkinson Eyre, that two of their flagship Chinese projects had continued this grand old tradition. Wilkinson Eyre's International Finance Centre in Guangzhou, which tops out at 438.6m, was completed in 2010. However, it turns out it is no accident that the KK100 tower, designed by TFP for the neighbouring city of Shenzhen, and finished one year later, is 441.8m. Chris Wilkinson said, with a wry smile: "They added two or three metres to theirs so it could definitely be taller than ours." Max Farrell simply grinned.
Gas guzzlers
You might expect the speakers at Ecobuild to be paragons of green virtue in all aspects of their lives. But when discussion at one panel session turned to what vehicles the panellists drive, there was some uncomfortable shuffling in seats. Two confessed to having fairly mundane family saloons. So surely Rob Pannell, managing director of Zero Carbon Hub, would show them all up in the eco-stakes? But a flustered Pannell declined to give a straight answer. He simply said: "I have several cars …"
I hear they are a lot closer to the gas-guzzling end of the spectrum than the Prius end.
Bored of Crossrail
Bidders in a special auction organised for last Friday were competing for the most boring prize – namely, the chance to drive a 1,000 tonne Crossrail boring machine to carve a section of the mammoth infrastructure project's 42km journey under London. The winners took control of the machine,
named Mary (for reasons it would probably be better not to know), at Woolwich on Wednesday, steering it for 10 feet. The auction was held by Crossrail and Berkeley - which built the Woolwich Crossrail station box - on behalf of homelessness charity the Berkeley Foundation. Berkeley
matched the funding from the auction, with £18,800 raised in total.

Voice of a generation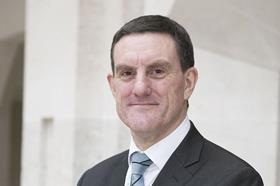 The City of London's planning department is losing a colourful character, as Peter Rees departs as planning officer after 29 years in the role to become a professor at architecture school The Bartlett. As well as being a passionate advocate of London, Rees could always be relied on for a memorable quote, and has featured in this column several times. Ahead of his departure, I've selected some choice words from my recent archive:
June 2013 Despite being a long-term opponent of residential use in the City of London, Rees admits he's moving into a flat near the top of the Square Mile's 46-storey Heron Tower. "I'm a total hypocrite," he admits.
March 2012 Rees jokes he is "deliberately consenting some really bad buildings" to ward off the possibility of them being listed. "We have got to have something to redevelop," he explains.
March 2011 Rees on the Shard: "Every morning I draw the curtains, and see an enormous erection."
February 2011 Rees reacts to a police crackdown on photographing London buildings. "Architects are often wide-eyed and desperate to get that shot of the building they worship," he says. "They tend to look like terrorists."
January 2011 The biggest challenge to London, according to Rees? "Being attached to an unsuccessful country."
Peter, we hope you'll still be doing the conference circuit in your new role at The Bartlett.